All roads lead to Fountain University this weekend as the school hosts all the NASFAT Educational Secretaries Nationwide for the second edition of the FUO/NASFAT National Education Summit.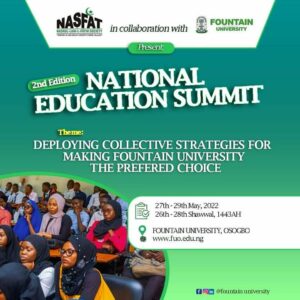 This time, the theme is "Deploying Collective Strategies for Making Fountain University the Preferred Choice".
With the Pioneer Vice-Chancellor of Fountain and Summit University, Prof. H.O.B Oloyede as the lead speaker at the Summit, this edition surely promises to be content-packed and result-driven.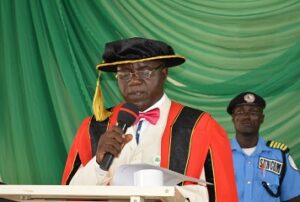 Do make it a date with us if you are in or around Osogbo. Please check the flyer for details of the event.
#summit #educationsummit #nasfat #fountain #fuo