­Islam is humanity. Humanity is Islam. No wonder every worthy Muslim irrespective of age, sex, colour or race, education or socio-cultural or economic status pays attention to taking care of humanity a priority.
This is the story of young Aishat Yusuf, a 14-year old Nigerian-born but residence of the United States of America.
Another feather added to NASFAT cap at the UNITED NATIONS as our 14-year-old AISHA YUSUF of NASFAT NEW YORK was honored to deliver a speech at the United Nations Headquarters, New York on May 25th, 2022 in commemoration of Africa Day Event.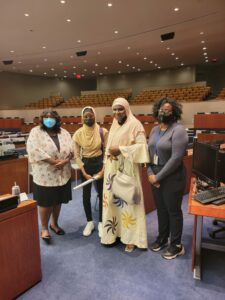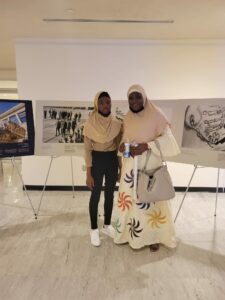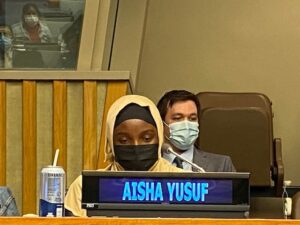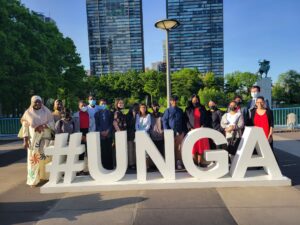 As Aisha blazes the trail, may ALMIGHTY ALLAH continue to bless her to grow as pride ambassador of family, NASFAT, Islam  and grant our children successes.
Congratulations to:
Yusuf family
NASFAT New York
NASFAT Globally
Islam.