Management of Nigerian universities has been warned to be cautious against turning universities into vocational training centres with the aim of encouraging entrepreneurship.
The warning was made, on Saturday by Professor Hussein Oloyede, a pioneer Vice-Chancellor of Fountain University, Osogbo during the institution's 2nd edition of the National Education Summit.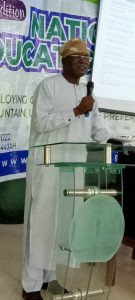 Professor Oloyede insisted that universities must retain their core value as academic centres for research and study, however, explained that all courses have entrepreneurship embedded in them.
He explained that the law backing operations of universities do not allow turning universities into vocational centres
According to the professor "there is entrepreneurship in Islamic Studies, otherwise, they (graduates of Islamic Studies) would not be able to go out and preach.
Also speaking at the summit, the Vice-Chancellor of Al-Ikma University, Ilorin, Professor Noah Yusuf charged the management of Fountain University to expand its information and communication technology, ICT, in order to enhance the ease of delivering education services to their students.
He also warned the management of the institution against derailing from being an Islamic based institution, saying their students should be trained with excellent character and Islamic morals.
He urged the institution to introduce Arabic courses and appealed to them to ensure that religious values are preserved in all their curriculum.
Earlier, Vice-Chancellor of Fountain University, Osogbo, Professor Amidu Sanni in his welcome address, told the gathering that since the last edition of the summit, the university has redirected its focus within the mission, vision, and philosophy of NASFAT, the proprietors, and indeed that of the Muslim Ummah in general.
He said the institution looked inward into what other universities, particularly faith-oriented ones on the other side of the religious divide (that is, Christian-based) are doing well such that they have been able to attract national, international, and industrial recognition.
"Although reasonable funding has been identified as a major factor in the enviable record of achievements by those universities (for instance, a private University proprietor in the southwest is reported to have spent N1.3 billion Naira to establish the Law Programme, and one particular university regularly invites a Nobel laureate as a Guest Lecturer every year).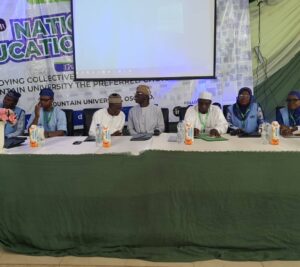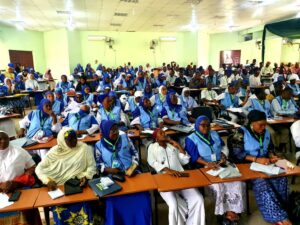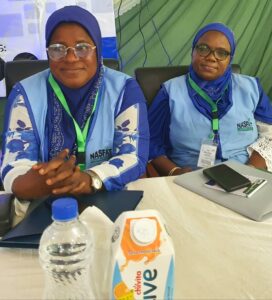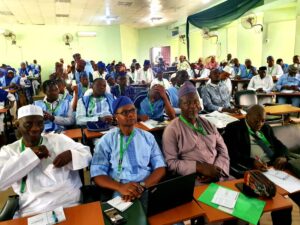 He added that commitment of founders/stakeholders, response to the dictates of the modern IT, entrepreneurial, innovation, and skill-driven Higher Education dispensation, conducive learning, teaching, living, and social environments have all been found to be very significant items of operation to be embraced by any university willing to be attractive, competitive and outstanding as a factory of knowledge and career development in modern times.
Highlighting achievements of the institution after its maiden edition of the summit, Prof. Sanni said two new colleges have come on board, namely, the College of Law (Common Law & Islamic Law) and the College of Basic Medical and Health Sciences (Nursing, Public Health, Medical Laboratory Sciences, and Environmental Health Sciences).
He disclosed that the university has now earned the approval of the professional bodies regulating all the approved courses.
"That of the Law Programme is expected to join the string very shortly.
"We have also increased our Postgraduate programmes with the NUC approval of Master of Business Administration (MBA), Masters in Sociology, and Postgraduate Diploma in Management (PGDM).
"This is aside from our successful launch of the Diploma in Arabic, Islamic, and International Studies, a 2-year weekend only programme designed to equip products of local Arabic schools with competency to pass WASCE/NECO examinations and qualify for admission at 200L into some of our degree programmes," he said.