The NASFAT President, Alhaji Niyi Yusuf visited NASFAT Osun Zone and joins NASFAT Ikire Branch in prayers and Asalatu on Sunday 29th of May 2022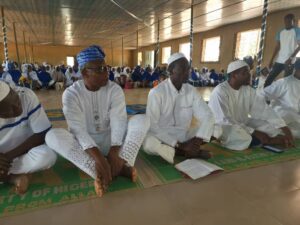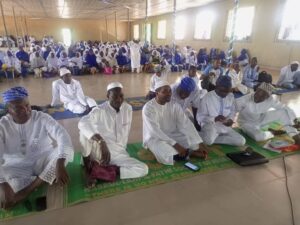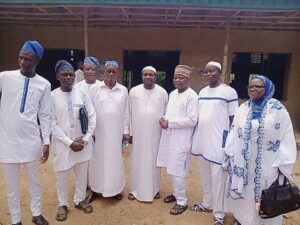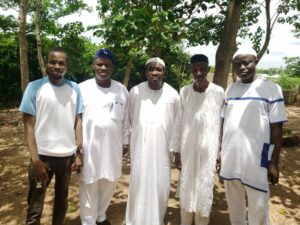 The NASFAT President who was accompanied by the former NASFAT National Education Secretary- Dr Mrs
Adisa was received by the Zonal Executives, NASFAT Osun Zone led by its Chairman Alhaji Mukaila Omisore.
It was another avenue for the President to interact with members present on the achievements of the society in the last 27 years.
In his words, "NASFAT now has 360 Branches across the world and we are committed towards being a foremost Islamic organization expanding the frontiers of Prayer, Knowledge and Dawah.
He also harped on how Dawah can be done so well through NASFAT HELD (Health, Education, Livelihood and Dawah) Agenda.
He used the occasion to notify members about our upcoming Online TV and Radio platforms- Lasilkiin TV and Radio.