His Royal Highness Prince Faisal bin Salman bin Abdul Aziz Al-Saud, honors His Eminence Sheikh Professor Dr. Abdul-Razzaq Abdul-Majeed Alaro as one of the top ten pioneering graduates of the Islamic University in the Nabouya City, as part of the graduation ceremony of the fifty-eighth batch.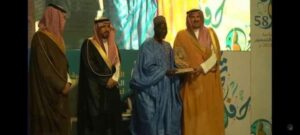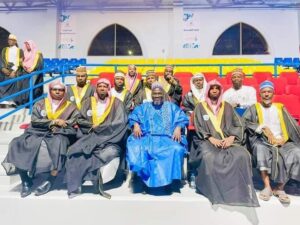 The Award was presented by the Governor of Madinah, His Highness Faisal Bin Salman Bin Abdulaziz Aal Su'ud, in the presence of the University's President (i.e Vice Chancellor), Prof. Mamduh Bin Thanyan Aal Su'ud, as part of the lined up activities to mark the 58th Convocation ceremonies of the University.
We ask Allah to bless the awarding authority, the awardee and the award. Aameen.