JULY 17, 2022
The Nasrul-Lahi-l-Fatih Society (NASFAT) Nigeria on Sunday enrolled three thousand members into the Lagos State Health Insurance Scheme.
The event was held at the Alausa Ikeja Central Mosque, Lagos.
The initiative is aimed at reducing cost of healthcare and health crisis among its members.
NASFAT is an Islamic civil society group, with focus on prayer, education, youth and women welfare.
In her remark at the event, NASFAT's Health Services Secretary, Dr. Rukayat Ajibola-Bakare, said that "healthy nation is a wealthy nation".
Ajibola-Bakare said that the nation's mortality rate was on the increase caused by treatable illnesses due to high cost of accessing healthcare services.
"NASFAT is not only about religion', in many forms we make helping people our priority. This health intervention is in collaboration with the Lagos State Health Management Agency (LASHMA).
"It is much better we put funds together, from it, we take care of unwell individuals in our registered health facilities around the state with ease.
"I am very sure this programme will improve the health standard of the people if everyone in the country should have access to such health insurance by two years period the nation's high mortality rate will be reduced," she said.
Bakare, a medical officer, decried rampant death of mothers at child birth, especially in the hands of unprofessional birth attendants.
She called on expectant mothers to avail themselves of the opportunities of the scheme to stay alive.
Bakare said that it planned to capture members in other zones within a month.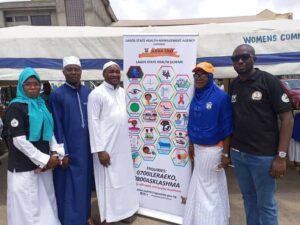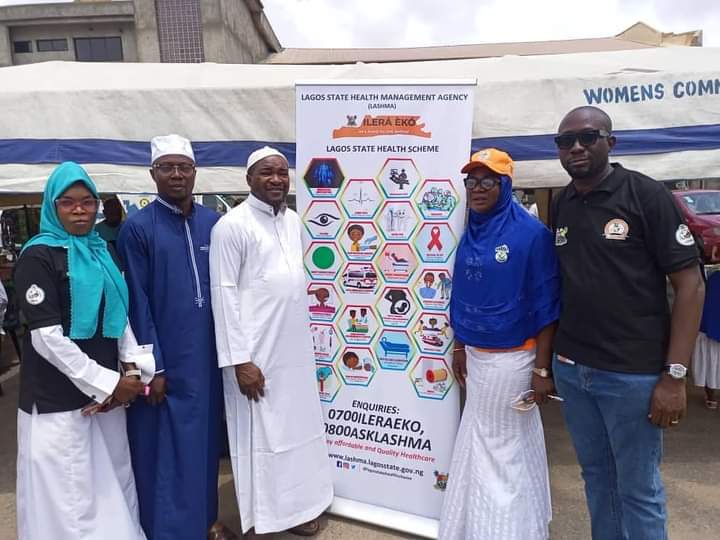 Speaking at the event, LASHMA's Sales Manager, Mr. Olukayode Ogunbayo, said that the flexible nature of the scheme makes it easy for everyone to register into it.
Ogunbayo said that there were packages to suit different classes of people from N40,000 yearly subscription to N8,000 and even N1,000 for people to be part of the healthy Lagos project.
He said that various degrees of illnesses were covered by the packages to lessen cost for people and to encourage more people into the scheme.
Ogunbayo commended the Lagos State House of Assembly for making the scheme a state act.
He said that the programme had come to stay in the state and tasked everyone in the state to register into the health insurance for a healthy society.
Mr. Niyi Yusuf, NASFAT President, said that, the organisation had been administering health programmes to members, but the option of the state health insurance scheme was to broaden the scope and bring healthcare closer to the people.
Yusuf who urged members to take good care of their health said the organisation had paid for all its officials to be captured into the scheme.