Healthy Lifestyle
August 2, 2022
A healthy life is a wealthy life for it enhances productivity. But alas! health can only be turned to wealth through productive activities only IF the health is well maintained and taken care of religiously. Do you strongly agree or agree or disagree or indifferent with my assertions???
Hence, the following health tips to help keep our healthy lifestyle going healthwealthily smilessss…
Smile it keeps your face young, smooth, lively and healthy.
THE STOMACH is injured when
you do not have breakfast in the
morning.
The KIDNEYS are injured when
you do not drink enough H20, at least drink 10 glasses of water in 24
hours.
GALLBLADDER is likely to be injured when you do not even sleep until 11 o'clock and do not wake up to the sunrise.
THE SMALL INTESTINE is injured when you eat cold and stale food, beware of this.
THE LARGE INTESTINES are most likely be injured when you eat more fried and spicy foods.
THE LUNGS are injured when you
breathe in smoke and stay in
polluted environment of cigarettes or its like.
THE LIVER is injured when you
eat heavy fried food, junk, and fast food.
THE HEART is injured when you
eat your meal with more salt and
cholesterol.
THE EYES are injured when you
work in the light of mobile phone and computer screen in the dark and also when you expose it to smoke from flame/fire.
THE BRAIN thinking negative thoughts is dangerous to the brain. So, be very careful of your thoughts for they are reflections of you and your health.
THE SOUL gets injured when you
don't have family and friends to care and share with you in life their love,
affection, happiness, sorrow, challenges and joy. So, maintain family bond irrespective of any factor.
Remember all these body
parts are NOT available in the
market. So, take good care of them and keep your body parts healthy in tact.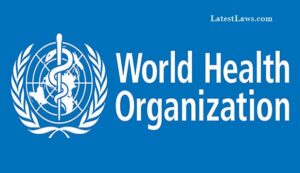 Drink enough water always. Water is life. Do you agree with me?
EFFECT OF WATER
We Know Water is important perhaps never knew about the Special Times one
has to drink it…!!!
Did you know that, drinking Water at the Right Time Maximizes its effectiveness on the Human Body?
You might say this writer's is asking too much of question, isn't it? Don't mind me and my questions, just focus on the content of this piece…Smilessss!!!
1 Glass of Water after waking up helps to
activate internal organs. Hmmmm!!!
1 Glass of Water 30 Minutes before a Meal helps digestion. Really!!!
1 Glass of Water before taking a Bath  helps lower your blood pressure. Huuuu!!!
1 Glass of Water before going to
Bed avoids Stroke or Heart Attack. Hanhann!!!
Last but not the least fruits. They are very essential agents of healthy body, never neglect them. Eat them in proportion. It provides vitamins and other nutrients that the body needs to grow and develop healthy.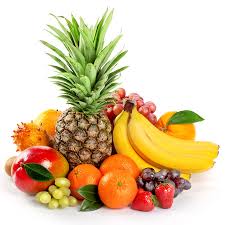 So say health researches pushed out by the practitioners.
So, would you now thank me for my questions or shut my mouth??? Smilessss!!!!