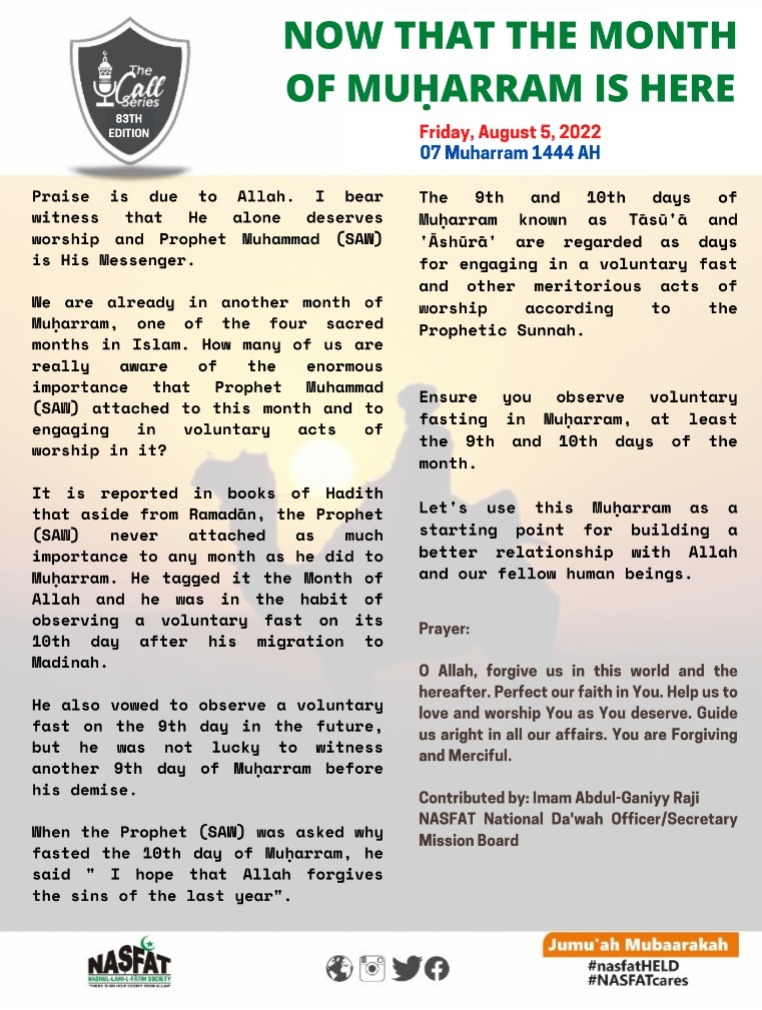 NOW THAT THE MONTH OF MUḤARRAM IS HERE.
When the Prophet (SAW) was asked why fasted on the 10th day of Muḥarram, he said " I hope that Allah forgives the sins of the last year".
Ensure you observe voluntary fasting in Muḥarram, at least the 9th and 10th days of the month.
#nasfatHELD
#NASFATcares