HASDAT SYMPOSIUM: Lagos State Commissioner For Agric. Throws Weight Behind HALAL Products
September 17,   2022
The danger of consuming red meat that is bad has been identified as one of the dangers of eating red meats that are not Halal and could result to ailment such as Tuberculosis and unhealthy lifestyle but the public will be enlightened on this by creating awareness which will be through advocacy and making the people knowing what to buy and where to buy it. "If your meat is bought from approved abattoir or from the markets that source their carcass from approved abattoir, there's every tendency that one will not experience meat with TB or meat carcass with TB."
This was a piece of advice given to Lagosians at a symposium in Ikeja tagged Sustainable Red Meat Value Chain: Safe Red Meat For Lagos and Valued For Export as the Lagos State Commissioner for Agriculture, Ms Ruth Abisola Olusanaya who was ably represented by Dr. Rasheed Macaualy, the number 1 Veterinary Doctor in Lagos State mentioned in his speech.
In furtherance of his presentation, he highlighted that, the Lagos state government is poised to ensure wholesome beef and beef products are available to the populace. The government has over the years put in place strategies to improve the red meat value chain. The government used the 3P strategy to effect changes in the red meat value chain. 3P strategy simply means the people, the process and profit and to effect any change, it must start with the people and the same approach was used in the red meat value chain with training of butchers and even overseas trip to showcase how slaughtering is done.
"So that's the exact awareness that the government will aggressively emphasise more, so that the public can be well educated and do what's right. Another thing is that, if you notice any abnormal thing in your meat, please don't buy it, you either report it to the veterinary authority, the police or even contact the health officers in the local government, by so doing, you become a whistle blower for the government to be there immediately and confiscate the carcass."
"for any abnormality seen or found in any beef that is not supposed to be there, that's unusual, the public should outrightly reject such animal either live or already slaughtered and for anyone operating illegal abattoir(s), Lagos State government has Zero tolerance for illegal activities in the red meat value chain, be it illegal abattoir, illegal transportation of carcass with unapproved vehicles, illegal transportation of live animals."
Lagos state Government has a team that goes around closing such illegal activities and the public is already aware of this step taken by authorities concerned. For clearance purposes, the government isn't saying open carcass sales is illegal but that the environment thus is done must be hygienic, conducive and clean for you to sell anything food at all in Lagos State not only beef alone. Be it vegetable, chicken anything consumable, the environment must be cleaned, hygienic enough for do such. It could be an open space but must be hygienic.
"For instance, if it's a table you're using, the table must be covered perhaps with what's called FOMICAL or nylon such that the food will not have direct contact with the surface of the table or canter that's being used. In addition, a transparent net to cover it for people to see what you're selling but avoid flies from perching on the carcass or the meat."
In a bid to ensure healthy people and a society, there are precautionary mechanisms that the State government under the administration of governor Babajide Olusola Sanwoolu has put in place to curb this anomalies. There's advocacy, sensitization programmes on ground. "Participating in this kind of symposium with other participants today is an advocacy and sensitization for people to know, that I'm talking about and periodically government engages the public, the butchers and stakeholders in this sector in enlightenment on what to buy and sell."
The state with the mandate to ensure wholesome beef is available to the populace has imbibed the slogan: ''animal health is human health" in the red meat value chain. Healthy animals that are fit for consumption are those authorized for sale. Animals that are not properly catered to or stressed are not permissible in the value chain.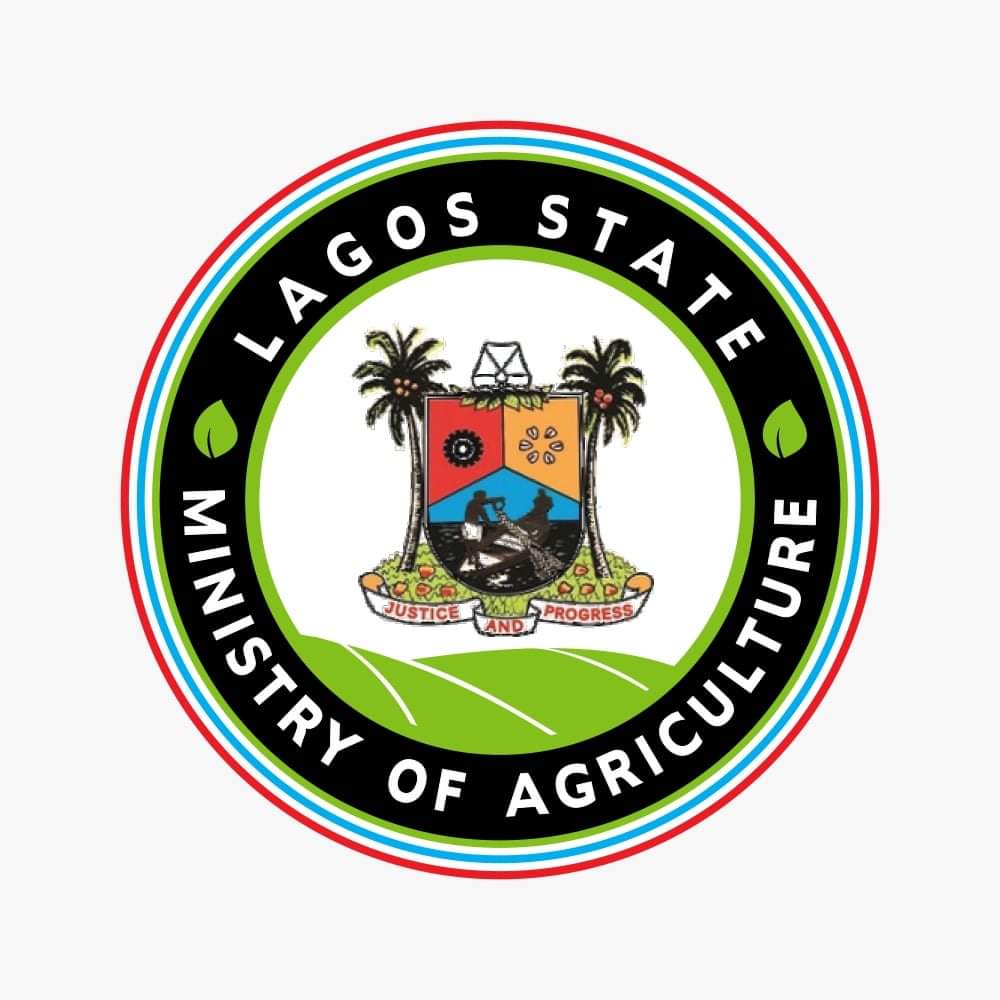 "Animal welfare is based on 5 principles commonly called the 5FS. These are :Freedom from hunger and thirst. Freedom from discomfort. Freedom from pain, injury and disease. Freedom from fear and distress. Freedom to express normal behavior. The failure to put in place the 5Fs has dire consequences on the quality of beef."
An animal becomes stressed when the 5FS are not considered resulting in poor quality beef. Stress must therefore be eliminated within the red meat value chain to produce wholesome beef.
In addition, animals presented for slaughter in stress-free conditions has a natural conversion of muscle to meat, PH will fall from 7 to around 5.4-5.7.
The meat quality is excellent with bright color. Animals that experience stress about 24-48 hours before slaughter have the meat quality compromised. The PH does not fall to the optimum level, it stays higher resulting in beef with darker color, firm to touch and holds fluid within. This is referred to as Dark ,firm and dry(DFD).
To provide wholesome beef to the populace: elimination of stress became the number one target. The incorporation of the 5Fs in the value chain became a driving force to improve the red meat value chain. The value chain was reassessed and provision was made to ensure animals are not stressed.
Animals that are certified fit by veterinarians upon inspection are allowed on the slaughter line/ slab. Animals are slaughtered under humane conditions. Carcasses are inspected alongside offals by veterinarians and a certificate of fitness/wholesomeness is issued. The animals are slaughtered using the Halal method.
About 6,000 heads of cattle are slaughtered daily in Lagos abattoirs. It is of paramount importance to continue to get a ready source of supply of cattle to ensure sustainability of the red meat value chain.
The red meat development plan was hatched to provide cattle raised in ideal environment without stress. The red meat development project is a comprehensive approach to ensure the sustainability of the value chain while promoting various links within the chain.
Lagos beef has a huge potential in both local and international markets hence the creation of a plan to harness the potential. The state government has plans to promote Lagos beef in the international market. The Halal meat industry is booming and the state is positioned to tap into the market.
He added that, "Butchers academy is in place in Lagos state to train the butchers on the modalities of butchery for both practicing butchers and incoming ones." Oko Oba abattoir is the main centre where all live animals are dropped while arriving from the North before being distributed and transported to other animal centers within the state. At the abattoirs the animals have resting places and there are veterinary officers who attend to them whenever need arise. These and many other avenues are how the government is not leaving any stone unturned in ensuring healthy meat business in Lagos state."
Halal simply means the global acceptable standard of foods and consumable products good enough for human consumption. To the business conscious person/organization, it's going to bring profit. To the health conscious person and stakeholders in the health sector it is also beneficial and for those doing it for spiritual reasons they are also welcome, as one of the religious objectives is to protect ones family lineage and intellects. Besides, the good that comes with this is enormous in terms of nutrition, hygienic practices, so that the general public can benefit from huge resources the Lagos state government has put on ground to enhance and make Lagosians enjoy healthy life via red meat value chain.
The CEO Halal Standard Development Trust HASDAT, Mrs. Moji Hafsa Bello in her welcome address touched light into the reason for the event. "The symposium is to help participants understand and increase their level of awareness of the principles and concept of Halal. Also by extension to shed light on the Halal industry, the benefits in ensuring quality assurance processes that guarantee quality and wholesomeness of food products and services in Nigeria and which ultimately translate to better access and opportunity for Macro, Micro, Small and Medium Entrepreneurs (MSMEs), consisting of different segments including Halal food and beverages and meat, to penetrate the largest market share in the global sector, whose value is confirmed to be in trillions of US Dollars.
According to Mrs. Bello, HASDAT has chosen to spotlight the Red Meat Value Chain, with a focus on Lagos state, with a view to set an agenda on ways of improving the provision of safe and wholesome meat for Lagosians and valued flavor for export.
"Our goal in HASDAT is to work with Lagos state government towards developing a technology based Halal traceability model. The model can be enhanced to be a national standard tool towards a sustainable safe Red Meat supply chain for Halal Certified food products.
"Most importantly to correct the notion that some segments of society has about the word HALAL, the appendage "Halal" to a product is not just a guarantee that the product is permitted for Muslims, rather it has become an accepted an accepted global symbol for quality assurance and lifestyle choice."
Halal Slaughtering And Animal Welfare was the focus of the presentation by Mr. Sulaiman Oladeinde Olokodana where he was quoted "Satisfying the need of Muslims and Non-Muslims who yearn for HALAL Certified Products further prompted this symposium. It's a means of advocacy to reach out to Lagos state government an d other stakeholders. Good health is common to all. When you're talking of good health, it is not discriminatory. Whether one is a Christian or Muslim or believer of any religion. Good health is needed by all and that what HALAL is all about. Halal should not been seen as a religious matter. It is not a religious product. And taking good care of the body the Creator has given to every individual, we have the responsibility to do it right, that is essentially what Halal products advocacy is all about." Says the Lead Auditor/Sec. to the BOT of HASDAT, Sulaimon Oladeinde Olokodana.
He further x-rayed that, Having halal meat is ensuring that one is eating food that is safe and nutritious, which ensures that one's immune system is being developed much better than when one would consume the conventional meat.
He enumerated the following practices in the stages of slaughtering, Pre, During and Post processing stages: "Butchers and farmers who slaughter the meat must adhere to this critical criterion. Animals are given nutritious, clean meals when being reared. If any animal becomes unwell, or is unfit, it is not allowed to be slaughtered. Slaughtering is not allowed in the presence of the other animals, this helps to keep the animals as stress-free as possible during the slaughtering procedure. This has additional health benefits since the animal's lack of stress decreases the release of hormones that can change the meat it produces."
"Food safety and hygiene are always prioritized in Halal-certified meat which reduces the risk of food contamination. Halal meat farmers avoid using antibiotics and pesticides that many other profit-driven farms employ."
"When it comes to contamination and food illness, halal food has a low occurrence rate, because contamination or cross-contamination is something that the halal meat farmer has to be wary of. The blood must be completely drained from the carcass in the process of slaughtering, as it results in better, fresher meat devoid of pathogen infestation."
"There's a lot to do, there's a lot to disseminate, that's why event such as this is put together to send out vital and beneficial information to everyone. That's why over the next few months and years, HASDAT hopes to collaborate with a lot of cleric in faith-based organizations to take the message of Halal Certified Products campaign to the grassroot because there's need for massive enlightenment on the health dangers in consuming Non-Halal Certified Products.
It is also important to take the advocacy to schools, even churches because the speakers at the symposium have made it known that, there are biblical laws/verses that conform with the concept of HALAL products consumption."
According to one of the speakers at the event, the CEO Marble Capital Ltd, Dr. Akeem Adeshina who was represented by Mrs. Latifat Are, spoke on Available Funding Models For A Sustainable Value Chain, explained that, "HALAL is actually enhances brains, brain power immune system and so it is a win-win for everybody as it ties with living healthily."
Despite the potential of the Red meat industry, the unstainable activities and performance of the red meat value chain has caused the industry to remain underdeveloped with low yield that hardly attract investments.
She added that, "the chain which is dominated by large number of middlemen who operate across every link and a similarly unknown number of small processors and butchers who put products on the market for the consumer but mainly lack the technical and financial ability to run it efficiently and profitably. This unsustainable performance of the value chain can be attributed to lack of funding or credit facilities for processing activities, providing storage/ infrastructures and equipment, acquiring technical skills, and providing adequate material and equipment for the collection, transportation, and marketing of red meat etc."
Sustainable value chain requires finding a balance between the economic, social, and environmental spheres of a business functions/processes in relation to its value chain formation. The Red meat sustainable value chain ensures that from the time of rearing of the animal to slaughter until it reaches the plate, the produced meat are healthy while minimizing negative impact of activities on the environment and providing growers and processors with satisfactory financial returns.
As a profit oriented business, the appropriate types of conventional funding for the red meat industry can be summarized into the following: Retained Earnings Funding; Debt Capital Funding and Equity Capital Funding which they can key into to help grow and expand their investments towards having a value chain the symposium intend to achieve.
Chairman BOT of HASDAT, Mikail Banji Sarumoh in his speech opined that, "The Red Meat otherwise called beef is well eaten by majority of the people in the society, so for HASDAT bringing up this nature of event, is a wonderful, welcome development and engagement to enlighten the public both Muslims and Non-Muslims. It was established that HALAL is not just peculiar to Islam or Muslims rather it is a global acceptable standard for any consumable that is hygienically prepared and processed, healthy for human consumption.
Anything that is good, permissible is for the good of everybody irrespective of religion, race, tribe or status. That's why in some countries that are Non-Muslim they emphasise HALAL, because they've seen the benefits of Halal and that's what HASDAT is advocating in Nigeria and being in the forefront of the Halal products, foods for human consumption campaign."
As the Nigeria Supreme Council For Islamic Affairs NSCIA has endorsed HASDAT activities, what's needed to be done without wasting time, is to build on the foundation in terms of advocacy and publicity so that in no time this whole concept will be well understood by everyone. Following the path of Lagos state government, that has put in place measures and mechanisms in this regard to have a sustained Red Meat Value Chain for consumption both internally and externally.
"We however implored all government authorities come up with legislation or policy and step into this HALAL issue by putting their forces behind it, to achieve its sustainability just as it is obtainable in other countries of the world, because the force of government on any initiative is very necessary, in the area of regulation of abattoir and some other areas that concern HALAL practice. While other stakeholders in the chain of value Red Meat to also put their weight behind this initiative as a way of being responsible, responsive and accountable to humanity's well being right from the farm to the table."
The Chairman Veterinary Doctors Association of Nigeria, Lagos state chapter, NVMA, Dr. Olufemi Joseph Aroso while speaking on various essential aspects of Safe and Wholesome Red Meat from the veterinary perspective emphasized the fact "If members of the public are being constantly educated about the dangers of unhealthy, unhygienic meat, they will be able to desist from non-halal meat and other products."
FSAN NAFDAC, Mrs. Nbanuga Safety practice and Good Hygiene In Red Meat Value Chain Presentation highlighted among other safety practices, that, at every abattoir, Surfaces that come in contact with food samples must be of food grade material, Lighting: natural or artificial lighting must be adequate to enable the employees/workers to operate in a hygienic manner.
"Abattoirs should liaise with Ministry of Health for proper supervision and monitoring. The whole premise must be hygienically kept. Constant washing with water and hypochlorite to disinfect the environment. Water supply must be adequate and drains should lead into deep gutters/drainage."
"Protect meat products from contamination by pests, chemicals, microbiological or physical or other objectionable substances during handling, storage and transportation. Ensure effective protection from contamination during storage. Segregate storage for raw and processed meat materials."
Nigeria does not have a modern system of animal disease surveillance and epidemiology that ensures end-to-end traceability of the red meat consumed by the populace and this is of major public health concern. According to a report by the International Livestock Research Institute (ILRI), the UK Institute of Zoology and the Hanoi School of Public Health concludes that the highest rates of human-animal disease transfer occur in Ethiopia, Nigeria, Tanzania and India.
"Nigeria is the largest livestock-consuming market in Sub-Saharan Africa with over 6,000 cattle slaughtered in Lagos daily. Also, due to lack of a proper database of butchers, meat shops, restaurants, eateries etc and current meat processing realities do not involve tracing the meat from the farm to the plate(table) which is important for food safety and public health." These are words of Dr. Ugochi Izuora, the CEO Livestock247's while identifying challenges in the red meat /livestock sector which prompted her concern to address the topic: Animal traceability and Management system; Livestock247's approach to food security.
"This will help improve the security of livestock markets and stakeholders, and promotes financial inclusion. Thus is using digital platforms to make the halal consumable products available.
Animal Identification and Management system has been identified as a way out to tackle these problems. What it does is that, it is a technological infrastructure designed to maintain and support our animal identification, traceability, and management platform. This makes it perfect for remote and real time monitoring and getting data.