NASFAT President Commends EndVAWG And The NASFAT Secretariat
October 11, 2022
NASFAT president has commended the End Violence Against Women And Girls Team And The NASFAT Secretariat for a successful campaign and audit.
This was disclosed in a statement signed by the President of Nasrul-Lahi-L-Fatih Society (NASFAT), Mr. Niyi Yusuf, where he commended the NASFAT Secretariat and the EndVAWG Team responsible for the End Violence Against Women and Girls initiative for a successful campaign across 6 states of Lagos, Cross River, Adamawa, Sokoto, Ebonyi and FCT, and also for a clean sheet recorded from the just concluded audit exercise, done by PriceWaterhouseCoopers (PwC), the UNICEF appointed Auditors who gave the society a low-risk rating recognizing the accurate record keeping, financial transparency and accountability in accordance with global standards.
"The audit covered NASFAT's financial, administrative, personnel management, procurement and asset registry processes and included in-depth review of the Nasrul-Lahi-L-Fatih Society (NASFAT) legal status, governance structures and financial viability; programme management, organizational structure and staffing, accounting policies and procedures, procurement processes, fixed assets and inventory, financial reporting and monitoring, amongst others."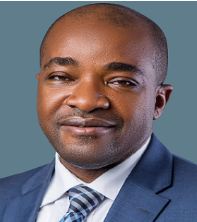 This commendation is well deserved, given that the audit was conducted, not just by third parties, but also included an audit firm of global repute, says Mr. Yusuf.
Emphatically, the President said that "this is not the first time UNICEF will be successfully collaborating with NASFAT. Aside this recent EndVAWG project and the successful audit, NASFAT has in the past received a number of grants from UNICEF, one of them being the grant to carry out the Project End Violence Against Children (EndVAC) between 2017-2018."
The Chief Missioner of the Society, Imam Onike, also commended the team for their commitment towards the cause of Allah SWT and thanked UNICEF for its partnership and trust in NASFAT to execute the various initiatives that have been embarked on by the society for the benefit of humanity.
He specifically thanked the General Secretary of the society Alhaji Gbenga Sunmonu; the Financial Secretary Alhaja Kudirat Lawal, the EndVAWG Focal Coordinator Alhaja Ganiyat Babalola and Audit Secretary.