NASFAT drives her vision through the different organs – Niyi Yusuf 
Fausiat Salako-Sanni
November 18,     2022
On Tuesday the 15th day of November 2022 NESG announced the appointment of Mr. Olaniyi Yusuf, the President of Nasrul-Lahi-L-Fatih Society, NASFAT, as the Chairman of the Nigerian Economic Summit Group, a private sector led think-tank working with the public sector and other actors in the society to create a vibrant economy for Nigeria. In an exclusive interview with KIIN MEDIA the newly appointed NESG Chairman, led us into many areas of NESG, NASFAT and his personal life. Enjoy extracts from the interaction with Fausiat Salako-Sanni.
First, I want to congratulate you once again on your new appointment. Please, Sir, can you quickly lead us into what NESG is all about?
The Nigerian Economic Summit Group is a private sector led think-tank whose focus is on working with the public sector and other actors in the society to create a vibrant economy for Nigeria, to create what we call a modern, globally competitive, sustainable, prosperous and inclusive economy for Nigeria. So really, the goal of NESG is to act in the national interest to make Nigeria a more prosperous and inclusive country.
Thank you very much, Sir. So what does it mean to be a Chairman of Nigerian Economic Summit Group? What are you expected to do?
Well, the Chairman of the NESG is the chairman of the board and the role of the board led by the chairman is to ensure that the Group work according to its mandate and that he delivers on the vision of the NESG and the aspirations of its founding fathers. So essentially, it means as a chairman, you work with the directors, you work with secretariat staff, with the volunteers and our partners and other stakeholders to bring resources together and ensure they all work towards a shared vision of creating a modern, globally competitive, prosperous and inclusive Nigerian economy.
So, the Chairman is a coordinator. He is not a commander. The Chairman coordinates the board, staff and management of NESG and her partners in both the private and public sectors to ensure we are all singing from the same hymn book and acting as a united team towards achieving the goals of the NESG and realising the dreams of the founding fathers. That's essentially what the NESG is and what the Chairman does. But in terms of specificity, the Chairman is to ensure we work with all the stakeholders towards the foundational principles of the NESG.
The NESG has Six foundational principles namely, Commitment to the rule of law; Commitment to an open and free market economy, Encouragement of private sector investment, Creation of an Enabling environment for business to thrive and for shared prosperity, Establishment of Economic foundation for democracy and lastly, Governance in the national interest. So, my role as chairman is to ensure that we continue to uphold those commitments and ensure that we place NESG in a position better than we met it.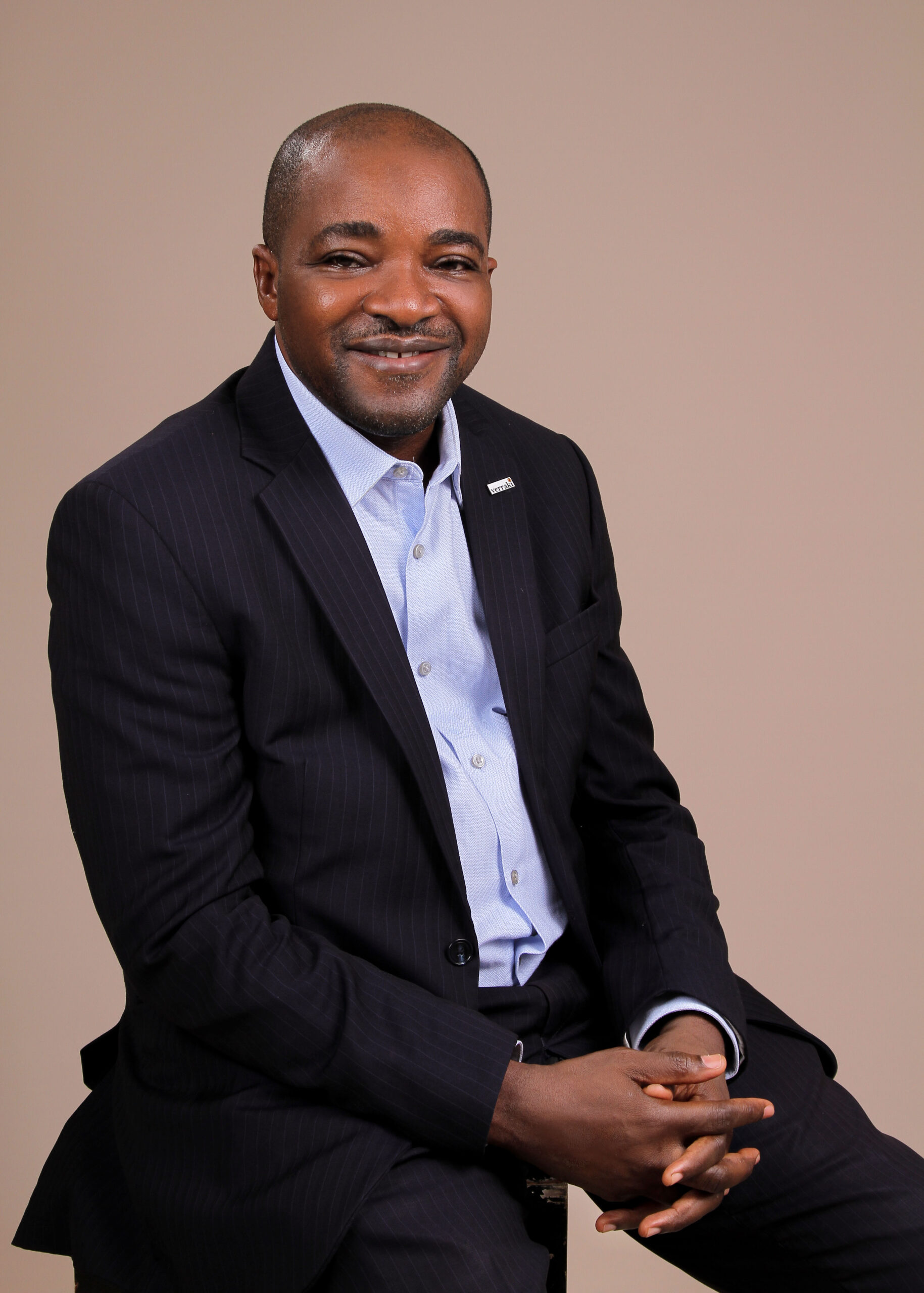 So far, what have been the programmes that the NESG has been embarking on and what are the new things you are bringing on board in making sure that the economy, by extension, as you have said in your response, is in a better place?
In terms of the things the NESG has done. The first summit was in 1993 and NESG has been in this business for 30 years. So in terms of successes that have been recorded in the economy, many of them are due to conversations and consensus reached at previous summits. For instance, the fact that we have a liberalised foreign exchange market, that you and I can have domiciliary accounts was an outcome from the summit during the military era. The liberalisation of the telecoms industry, that we just don't have NITEL. But we now have other GSM phone companies came out of the discussions from the previous summits. The need for the Lagos Business School came out of discussions at the second summit in 1994. The Nigeria Investment Promotion Commission Act 2004 came out of this summit process. The fact that we now have a pension fund that is contributory and not defined benefits, came out of this summit. So, that my parents and yours are no longer queuing up to get their pension is an idea that came out of this summit. So, these are some of the few ideas that came out of the work of the NESG, but from the NESG perspective, there are two or three mantras that we obey.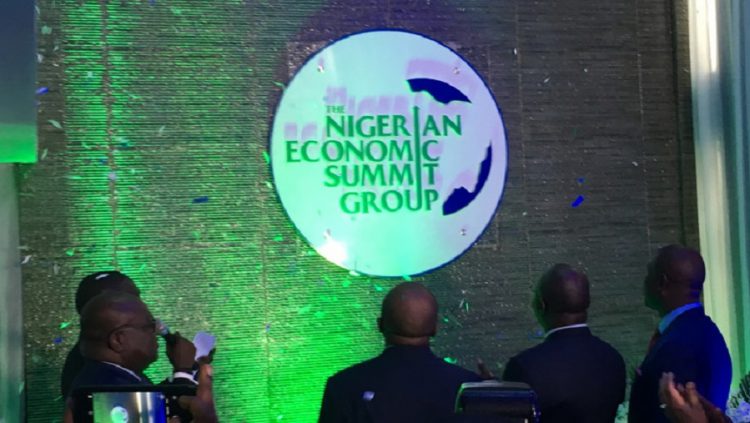 The first mantra is that we pay to serve. So those of us serving at the NESG do not collect salaries and do not collect board/seating allowance. We pay our annual dues and also pay for everything needed to be paid for when any assignment comes up. I pay for my flight. I pay for my accommodation. I also pay to attend the summit. All directors pay to attend the Summit. So, that's the meaning of the first mantra. The second mantra is that we act in the national interest. So we work to achieve that which is best for the country and not for an individual and not for a specific organisation. And the third mantra is that we do not care and it does not matter who gets the glory, so far the work gets done and our work at NESG is to see to the creation of a modern, globally competitive, progressive, prosperous and inclusive Nigerian economy. And so that's why we work with various actors in the public sector, private sector, civil society and development sector to try and get things done. And that's what I hope to continue to do and do more of during my tenure to ensure that the NESG continues to play a central and pivotal role as a foremost think-tank that's committed to the creation of a modern, globally competitive, progressive, prosperous and inclusive economy.
How long is the tenure of this appointment? And if you count the roll call, like how many Chairmen has NESG appointed before your recent appointment?
The tenure is two years and it can be renewed once to make it maximum of four years. Hmmm! How many chairmen before me. The pioneer Chairman was Pascal Dozie (PGD), then Mr. Bunmi Oni, Mohammed Hayatu-deen, Mazi Sam Ohuanbunwa, Foluso Phillips, Kyari Bukar and Asue Ighodalo. So seven persons have chaired the NESG, and I'm the 8th Chairman of the Group.
Take us into your journey in NASFAT before becoming the President of the society.
I'm the 7th president of NASFAT. I started my journey in 2000. I actually started in 1998, attending asalatu but not as a registered member. I became a registered member later in 2000. During the easter period in the year 2000, I facilitated the first strategic retreat of the society. So that was probably my first assignment in Nasfat and after that I became Membership Secretary and then afterwards I became the Vice-President 1, responsible for strategic planning and from VP 1, I became the pioneer Chairman for NAZAS that is, Nasfat Agency for Zakat And Sadaqah. Also a Director of Tafsan Beverages Limited and of course the pioneer Chairman of Havek Leadership Academy, and I have been involved along the line in quite a number of committees. Prior to becoming the president of NASFAT in October 2019.
Your journey in the NASFAT Youth wing?
I was never involved in the youth wing. I didn't have the opportunity to join the youth wing. I joined the Adult wing (laughter) when I joined NASFAT.
Any other societies you are involved in aside NASFAT?
Yeah, as at this moment talking to you, I'm in leadership positions in about 23 Nonprofit organisations. Two weeks ago I was appointed a Trustee of the "Women in Management, Business and Public Service (WIMBIZ). I'm the Chairman of the Junior Achievement of Nigeria (JAN), an international NGO. I am a member of governing board of the Corona Schools Trust Council and I specifically chair the Technology Committee and the Corona Secondary Schools board. I'm the Vice-President of ALIWA, ALIWA is an Aspen Fellowship focused on leadership and developing a Good Society. So in all, I'm playing leadership roles in about 23 not-for-profit organisations and with focus on education, employability and nation building. Given the poor state of our nation and continent, those of us whom Allah has blessed with one capability or the other have a moral duty and obligation to serve. In Sha'a Allah, I now plan to streamline my involvement in some of these organisations so that I can give others the opportunities to also take up leadership roles and have a bit more time to focus on NESG and Verraki Partners.
Going personal now Sir. You are an individual of different monumental career achievements. Who is Niyi Yusuf? How far has his career, wealth of experience and expertise taken him to?
Well, Niyi Yusuf is a proud OYO man or should I say OYO boy (laughter). Schooled in Oyo State and university in Ife, Obafemi Awolowo University where I studied Computer Science combined with Economics. So my career has been related to Computer Science. I started with JKK Company as a software programmer and after that moved to Arthur Andersen, a management consultancy firm. As a management consultant from Arthur Andersen to Andersen Consulting, and from there to Accenture. In 2019 I retired from Accenture to form Verraki Partners. Verraki Partners was formed by 5 friends and we are focused on supporting organisations to transform to achieve the seemingly impossible and realise their potentials. I think my 25 years experience in the Andersen family and learning from Oga Dotun Sulaiman have prepared me for a life of service.
NASFAT is known as a faith-based organization. But for many years now, the society has proved that it's not just a faith-based society in view of the programmes and structures put in place. We know of agencies like NAZAS, LASILKIIN, TAFSAN INVESTMENT LTD., HAVEK ACADEMY, NRI, TAFSAN TRAVELS & TOURS to mention but a few. What prompted NASFAT into doing this ?
Good question. So like I said, the society was established in March 1995 but we had the first strategic retreat for the society in April 2000, that's about five years after its establishment. At that retreat, we went through a visioning process and agreed the Vision and Mission for the society. The vision for NASFAT that was agreed then and still remains the vision is, "To be a pacesetting Islamic society with widespread acceptance". Right. So our vision is to be a pace setting society, so we must be creative and innovative to do new things, chart new paths and we are also a mass followership. But the mission is really what excites me. Our mission is to develop an enlightened Muslim society nurtured by true understanding of Islam for spiritual upliftment and welfare of mankind. So if you dimension/dissect that Mission, it tells you the things you need to focus on. You need to focus on spiritual enlightenment, focus on welfare, and focus on a true understanding of the deen. And that is knowledge. So if the mission requires us to focus on welfare, requires us to focus on knowledge and spiritual enlightenment, so it is readily telling us where we need to focus our attention and that's why we established secondary schools, established a university. Knowledge comes from education. So today, the society has 26 primary schools, 8 secondary schools and one university. And all with programmes geared toward knowledge, enlightenment and seeking understanding.
Today we have six hospitals, seventh one should be ready before the end of the year, and that is about welfare. Setting up NAZAS, the Zakat agency to collect Zakat and Sadaqah from those who have and to give to those who don't have speaks to welfare of mankind. TAFSAN Inv. Ltd speaks to, livelihood and ensuring that we can run a sustainable organization that will not be dependent on Fisebillilahi. Having a tour agency is really about spiritual enlightenment, making sure people can practice their DEEN (religion) and do pilgrimage in convenient and comfortable way.
Setting up HAVEK Leadership Academy goes down to education. How do we develop Muslim leaders, to groom their leadership skills based on Islamic culture, Islamic values and influence. That's actually what HAVEK Academy does. Setting up a LASILKIIN COMMUNICATUINS LIMITED, the society's media arm is about promoting Islam through modern digital channels of communication. It's about spiritual enlightenment, understanding and seeking knowledge.
Setting up Nasfat Relief Initiative (NRI) is about providing relief to support the welfare of the poor. We are about starting the Nasfat Legal Aid Council (NASLAC) that will provide free legal services to the poor and those in need. All of these eight agencies are really focused on the promotion of welfare, spiritual enlightenment, and of course improving people's understanding and knowledge. So, all the agencies are therefore part of our Mission. I will say the agencies are channels and vehicles through which we accomplish our Mission. So they are quite related.
I guess the Mission and the Vision of NASFAT actually propelled the HELD policy of the incumbent National Executive Council which you're one of?
Absolutely, so while the agencies are independent and doing their thing, then NASFAT society focuses on HELD under this administration, which is an acronym for Health Education Livelihood and Da'wah. Health is all about welfare and da'wah is about understanding.
Your piece of advice to stakeholders in the Nigeria economy and NASFAT members as Nigerians.
Thank you. First thing is that Allah will not change the condition of people unless they change what is in themselves. And so for us to have the kind of nation that we desire, to develop and prosper, we all need to make sacrifices. Everybody has a role to play. Male or female, young or old. Everybody has a contribution to make towards realizing this, and we need to deliberately do so. So certainly, it really goes down to individuals. Understanding what you as a person would do to contribute towards the development of and progress of the nation and not other way round. Secondly, we need to run a merit driven society and not nepotism. For instance, when you enter a plane, you don't ask where a pilot is from, when you are sick and you go to the hospital, you don't ask who is the doctor or where the doctor is from. Right. So as we put our best in this critical areas, the same things we must do in other sectors of the society. The same way we should put our best in all positions to move forward. When you put competent people, with character, courage, compassion and conscience in leadership positions in critical sectors of our economy, you can be sure that things will get done, positively. Then we just pray that Allah guides them to make the right decisions for humanity and for the country.
How do you spend your leisure time?
I read books. I watch films. I go to the cinema to watch films. Like most Nigerians, I spend part of my free time for socialising during the weekend and for worship, and then I try to create time to rest and sleep.