NASFAT Sets To Launch MOBILE APP
Fausiat Salako-Sanni                     January 09,                 2023
The journey to the digitization of Nasrul-Lahi-L-Fatih society activities has started as a contract agreement to this effect on the society's mobile application and digital services implementation was signed between the society's stakeholders  and management of Safetity.
According to the CEO of Safetity, Dr. Bakare Lawal, "the agreement will create platforms for activities such as location related services, identifying zones, branches, groups where the society is located worldwide, qibla, mosques, books, e-contents identification, productivity zones for young people especially."
"Other services such as product tracking and safety, selling and buying of NASFAT goods and services online via technology are among the services that the public especially Muslims are expected to enjoy when the application finally arrives."
In his own words, the president of NASFAT, Mr. Olaniyi Yusuf added that such initiative as this APP is long overdue and its importance and usefulness can not be underestimated.
Hence, the need to sign the contract agreement in making this a reality for the use of the public.
"To help develop a mobile APP for the society which will be used as a means of dawah and connecting with the Muslims youth who are very comfortable with mobile APP."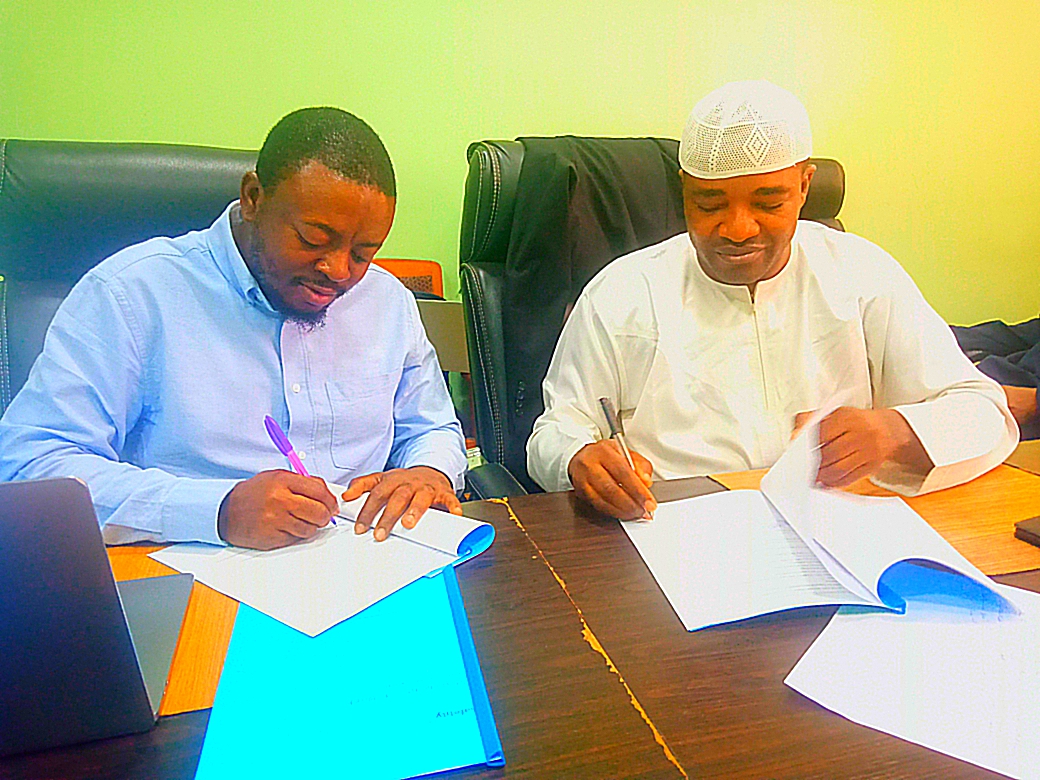 "The work plan is for one year, but feature will be released in phases, so the first phase should happen in this quarter, quarter one, so it's a journey, as the process continues, the activities will be improved on."
Lasilkiin.com correspondent, Fausiat Salako-Sanni was at the signing meeting and reports that, other members of the National Executive Council present were the General Secretary of the society, Alh. Gbenga Sunmonu, the Vice President 1, Alh. Ayodeji Abdulrauf, Women Affairs Secretary, Alhaja Suwebat Kupolati, the Public Relations Committee representative, Alh. Kemi Lawal, also the Financial Secretary, Alhaja Lawal, the legal officer, Hajia Aishat Mohammed and the Membership Secretary, Mr. Noibi among others.