The joy of every parents is to live to see and witness their children's holy matrimony and have the opportunity to pray for a blissful and successful marital life for them.
Saturday 28th of January, 2023 was a success story for the families of Mr. and Mrs. Mahmud Alabidun and Mr. and Mrs. Daud Olawale as they lived to witness the 3-in-1 ceremony between their children Sarat Temitayo and AbdulWarith Mobolaji.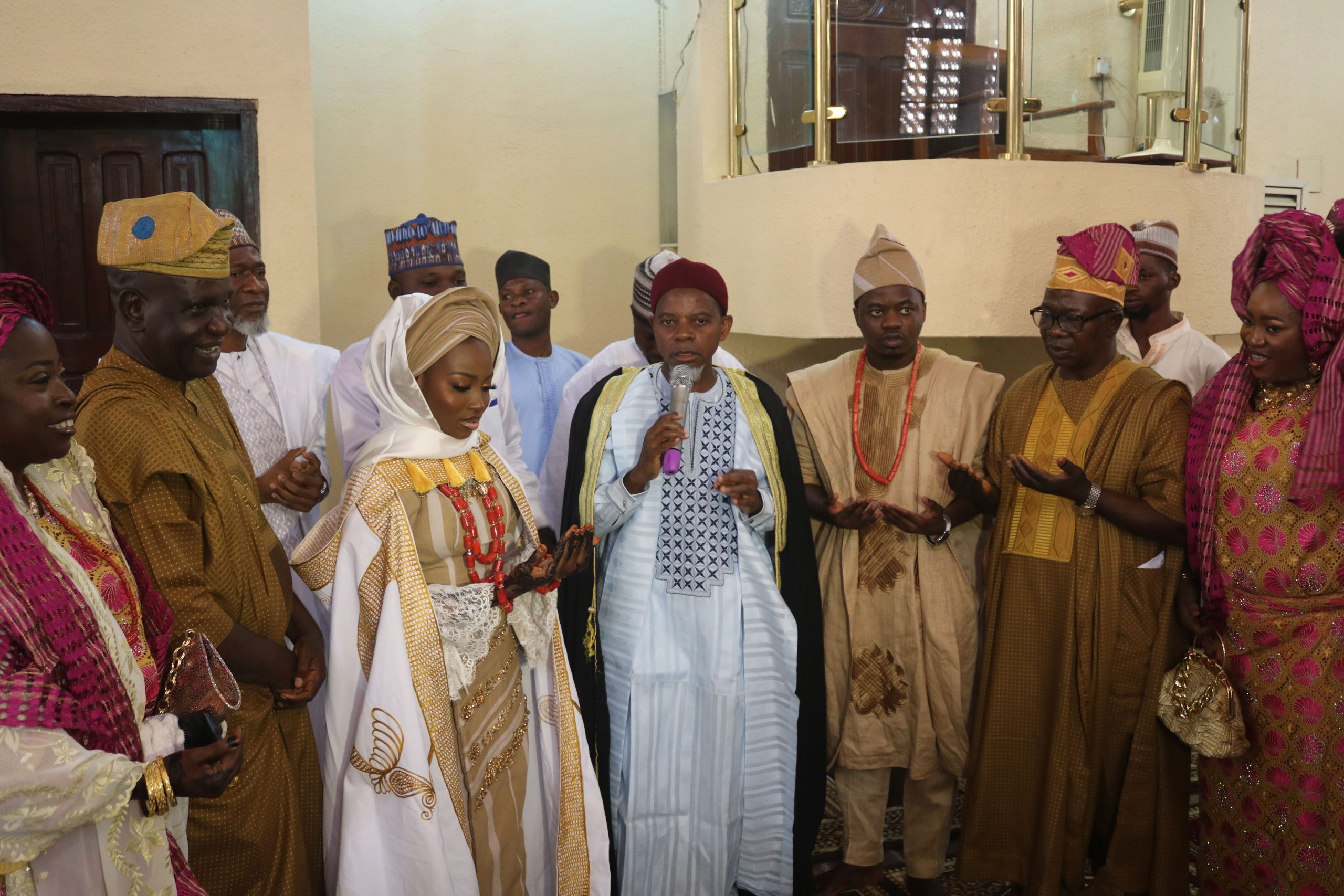 The three in one event started with the Walimat Qur'an for the bride, Sarat Temitayo (graduation for the completion of the study of the holy book) followed by the Walimatun Nikah, the holy solemnization of the couple at the Lagos State Workers Central Mosque, Alausa, Ikeja with the officiating NASFAT mission board led by the Chief Missioner of the society, Imam Morufu AbdulAzeez Onike.
Imam Onike in his sermon advised and recommended to the couple to place their union on three major items that will help them succeed in their marriage and make them enjoy the pleasures of Allah SWT in both worlds.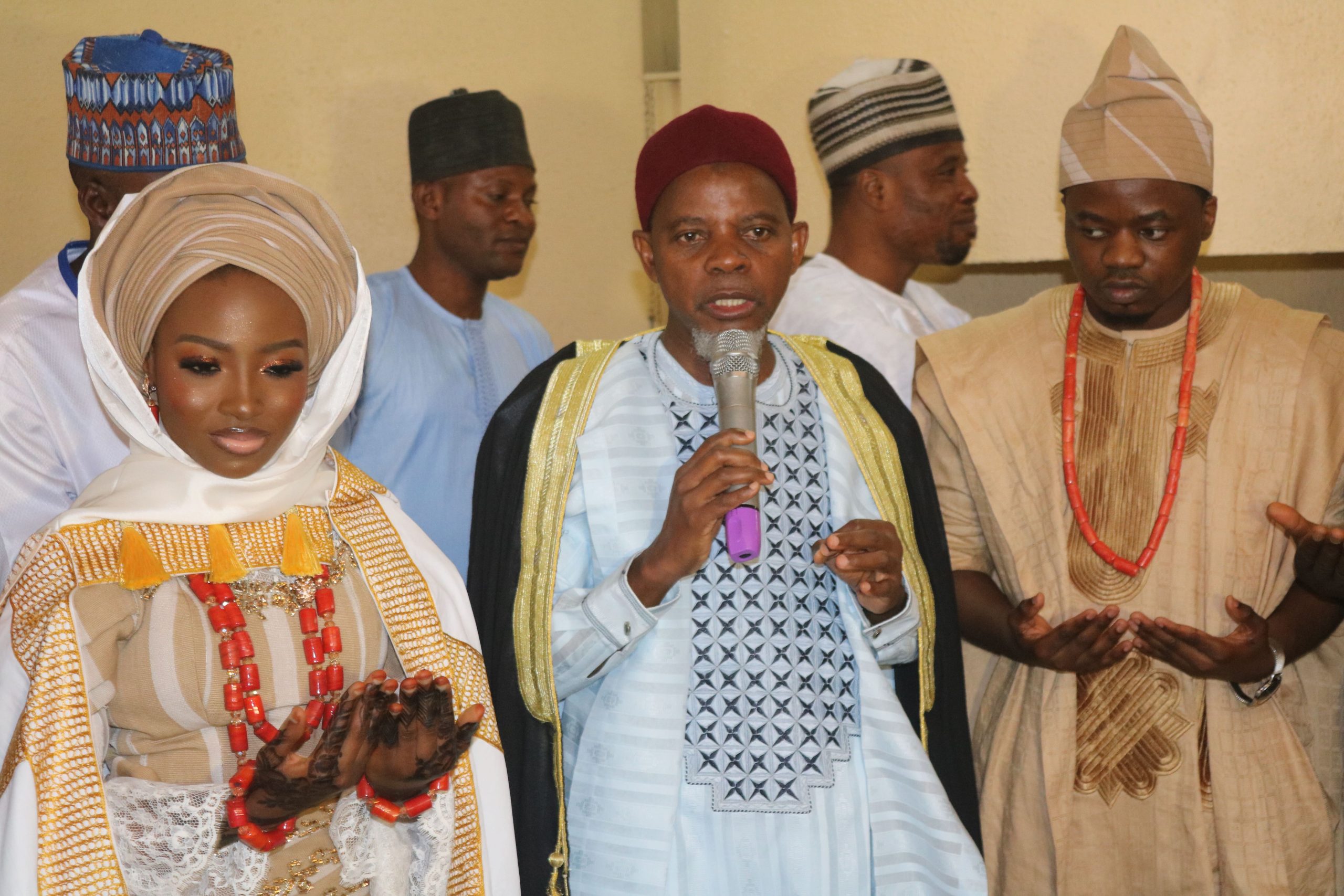 According to him, "Make it a point of duty, in fact as a matter of necessity to do these always."
"Praying together, Fasting on Monday and Thursday as a routine; this will give room for the Almighty Allah to be invloved in the marriage."
"Don't involve third party in your union, whatever it is that come up, they should both make sure to resolve it between themselves with the guidance of Allah SWT."
"Lastly, have the determination and decision to stay together forever, in other words, be determined to make the marriage work."
The Walimatun Nikah continued with the entrainment of guests, families, friends and well wishers at the Radio Lagos Multipurpose Hall, Ikeja, the venue of the reception.
Numerous dignitaries graced the occasion among were the Chairman/CEO National Hajj Commision of Nigeria (NAHCON), Alh. Zikrullah Kunle Hassan and his entourage, the Chairman Muslim Media Practitioners of Nigeria (MMPN) Lagos State Chapter, Alhaji Kabir Alabi Garba, Imam of LightHouse Estate mosque Lekki, Imam Najeem Jimoh, NASFAT President, Mr. Niyi Yusuf, the society Public Relations Committee Members, a Judge of the high court, also the admin. Judge Lagos State and the Chairperson of the ceremony at the reception, Mrs. Oyekan Abdullahi, Chief Ajibola Ogunshola, Alhaja Nofisat Arogundade, NASFAT Women affairs Secretary, Alhaja Suwebat Bola Kupolati and other women of Aljanah of the society, Proprietress of the bride's elementary school, Mrs. Yoyinsola Makanjuola. The Board Chairman, Nasfat Agency for Zakat and Sadaqat, Alh. Hafiz Bakare and the GM NAZAS also at the Nikah reception was the CEO ARABEL, Hajia Sherifah Andu to mention but a few.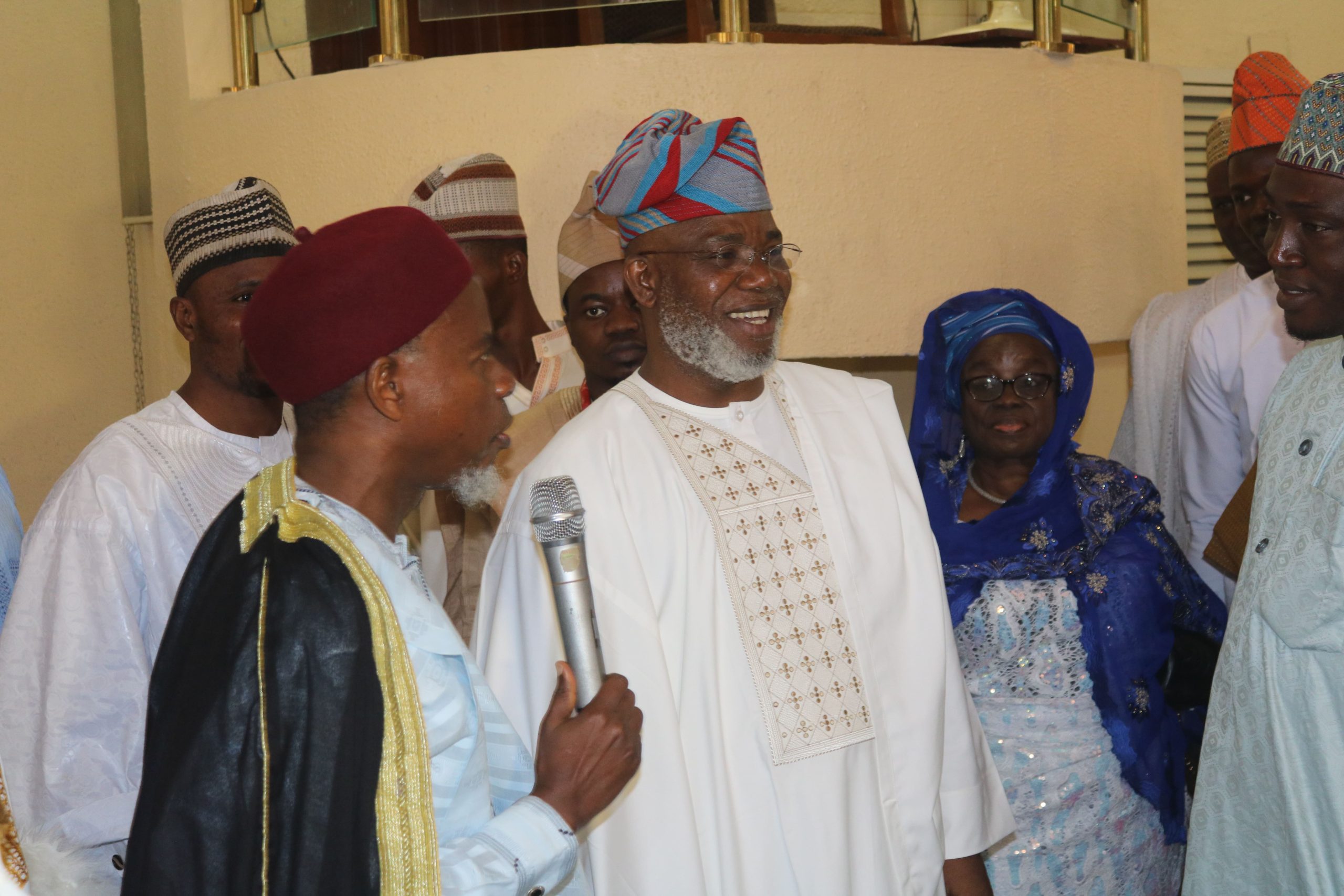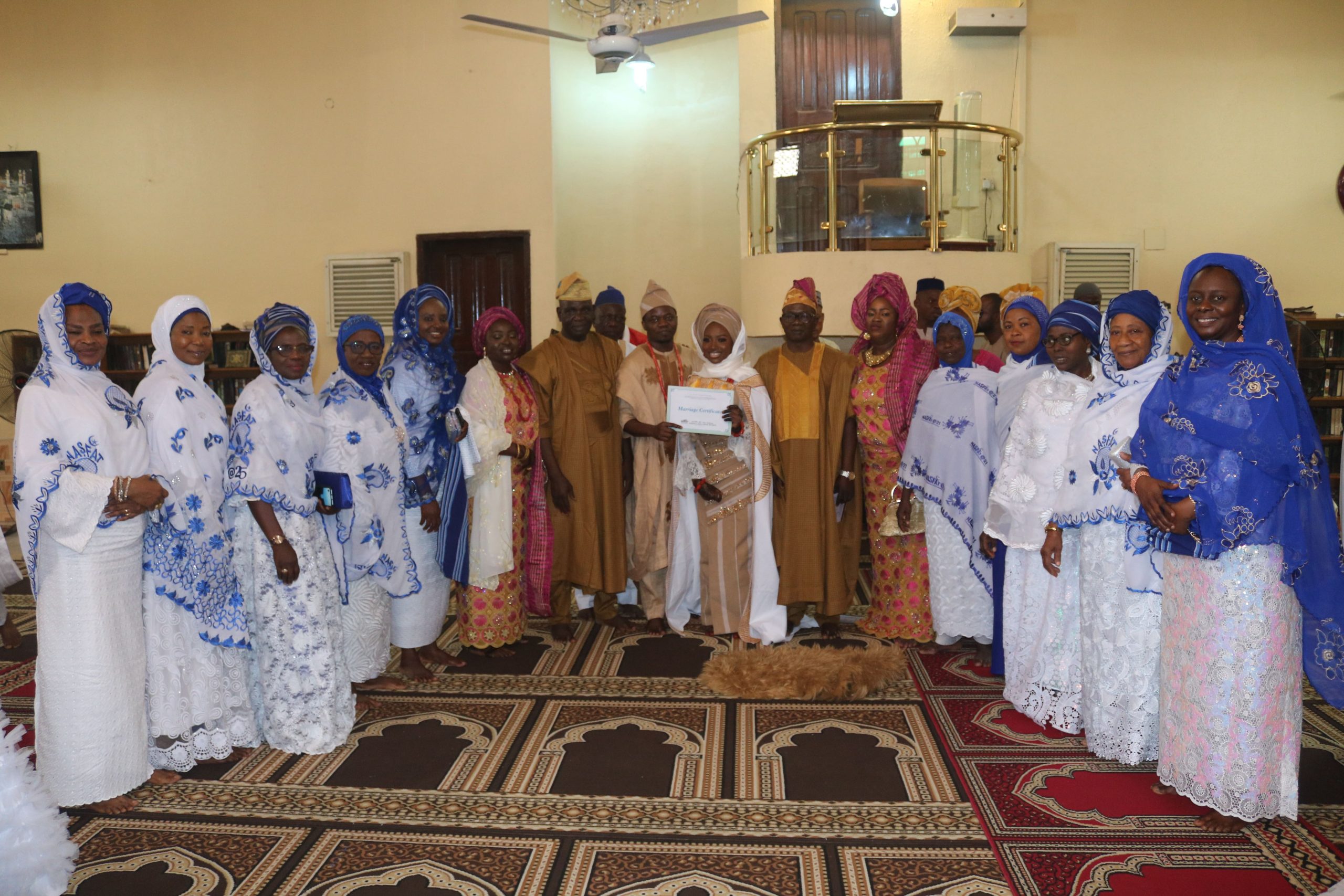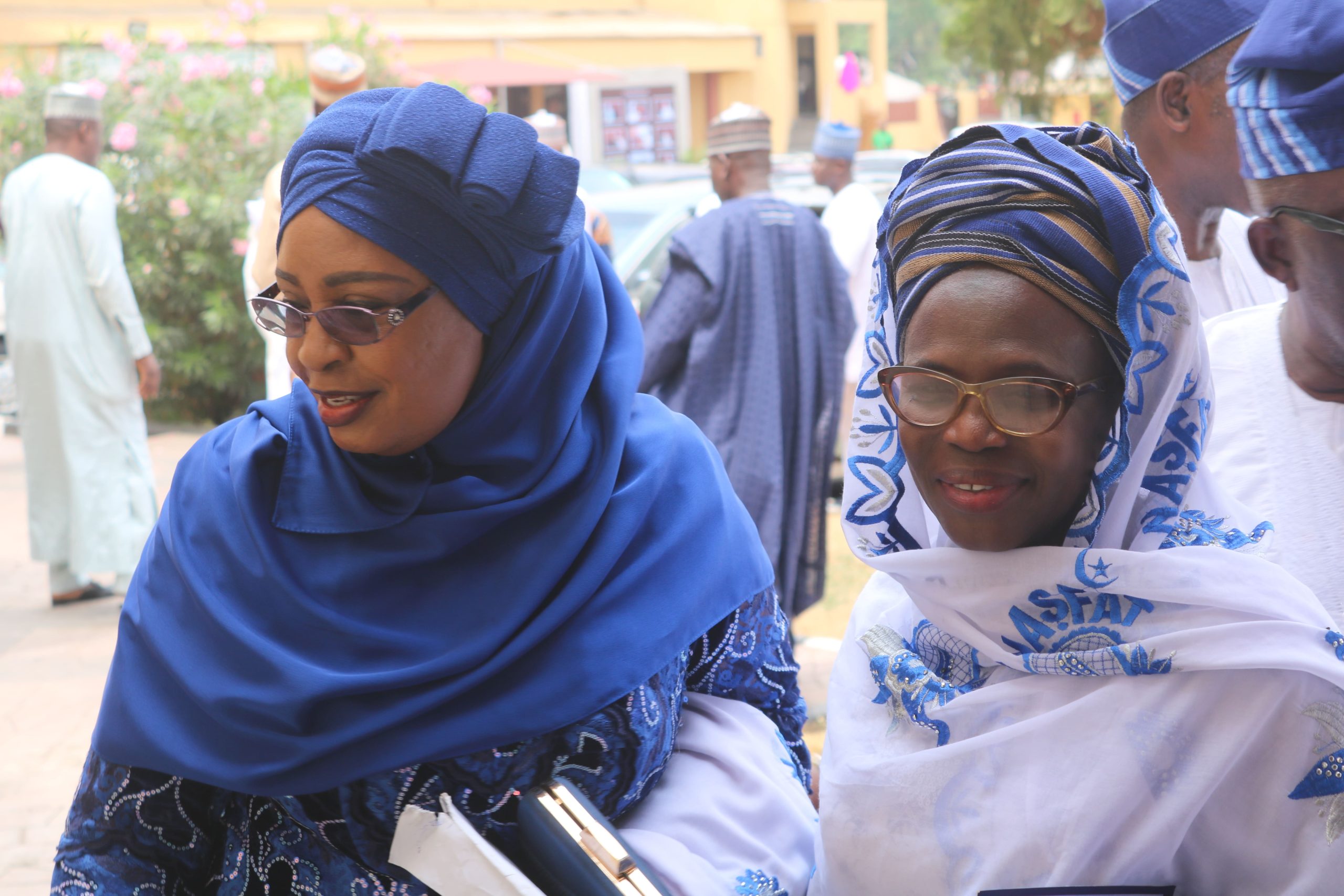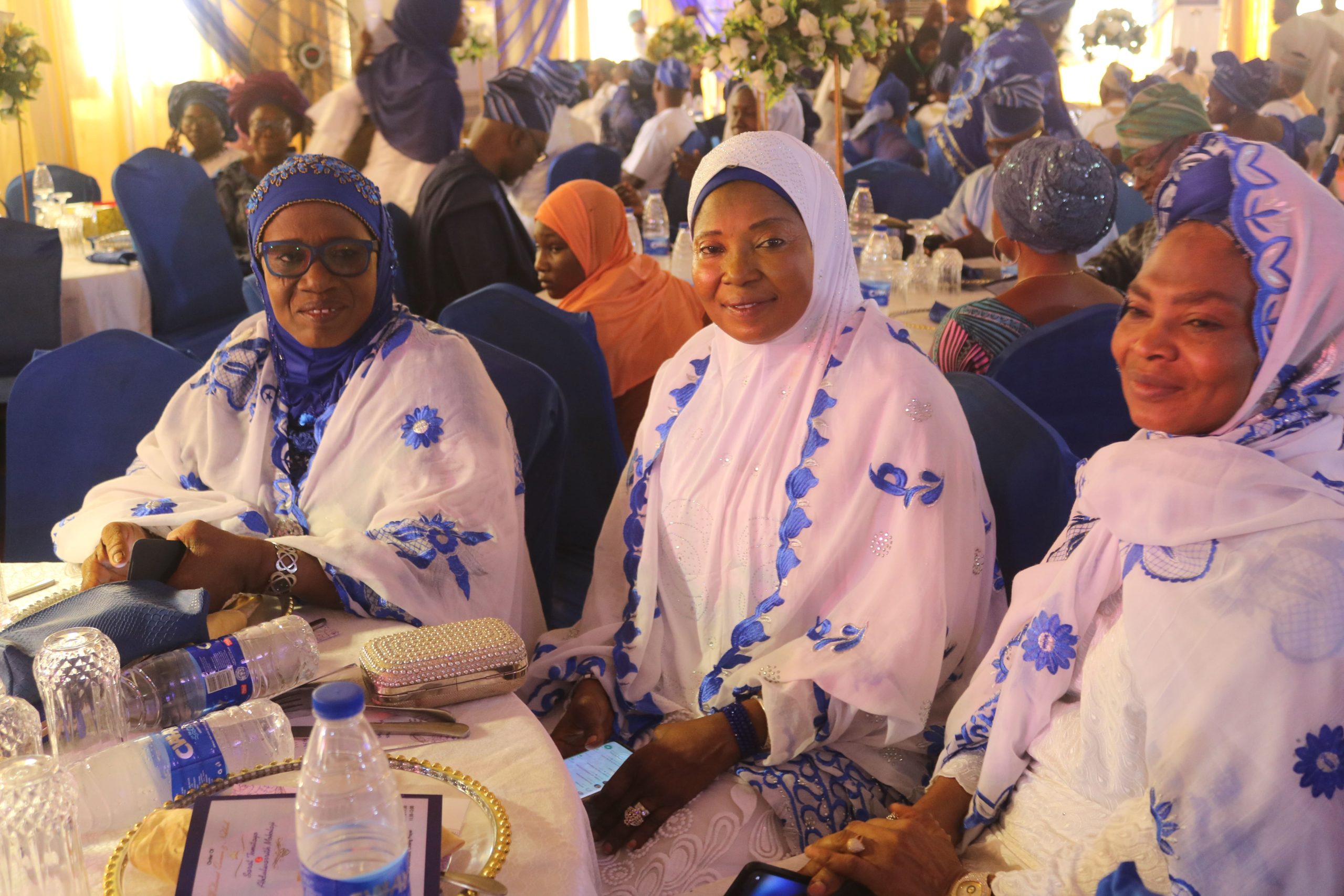 Lasilkiin.com correspondent, Elias Sanusi who was at the event reported that the couple also expressed their joy and appreciations to everyone who has come from far and near to honour them and their families while they prayed that such happiness and event shall never cease in their lives.