NASFAT NEEC: 2023 Ramadan Trade Fair Begins
Fausiat Salako-Sanni
March 12, 2023
Towards preparation for the glorious month of Ramadan and in a bid to assist households to have access to affordable food stuffs for Ramadan, the Nasrul-Lahi-L-Fatih NASFAT National Empowerment Committee has commenced the Ramadan Market tagged NASFAT 2023 RAMADAN MARKET today Sunday 12th March, 2023.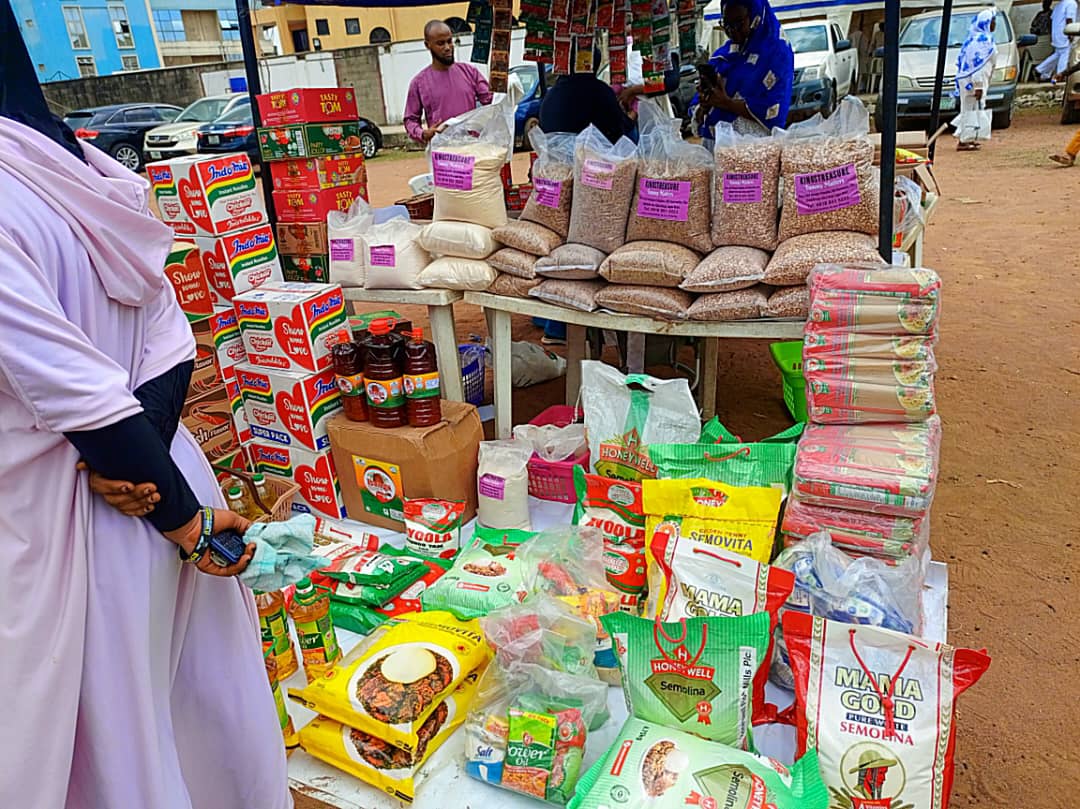 The Ramadan Market had about 30-32 vendors who participated at today's fair. The households trade fair is expected to run for four weeks from Sunday 12th March, Sunday 19th March, Saturday 25th March till 16th April at both Nasfat Asalatu premises, Extension, Alausa, Ikeja, Lagos State and Nasfat Islamic Center, Aseese, Mowe, Ogun State respectively.
According to the Chairperson of the organising committee, Hajia Muinat Idowu Yusuf, the reason for the households trade fair is to showcase Muslim entrepreneurs and their businesses. Most importantly to create a platform where households items can be purchased with affordable prices giving the economic situation in the country.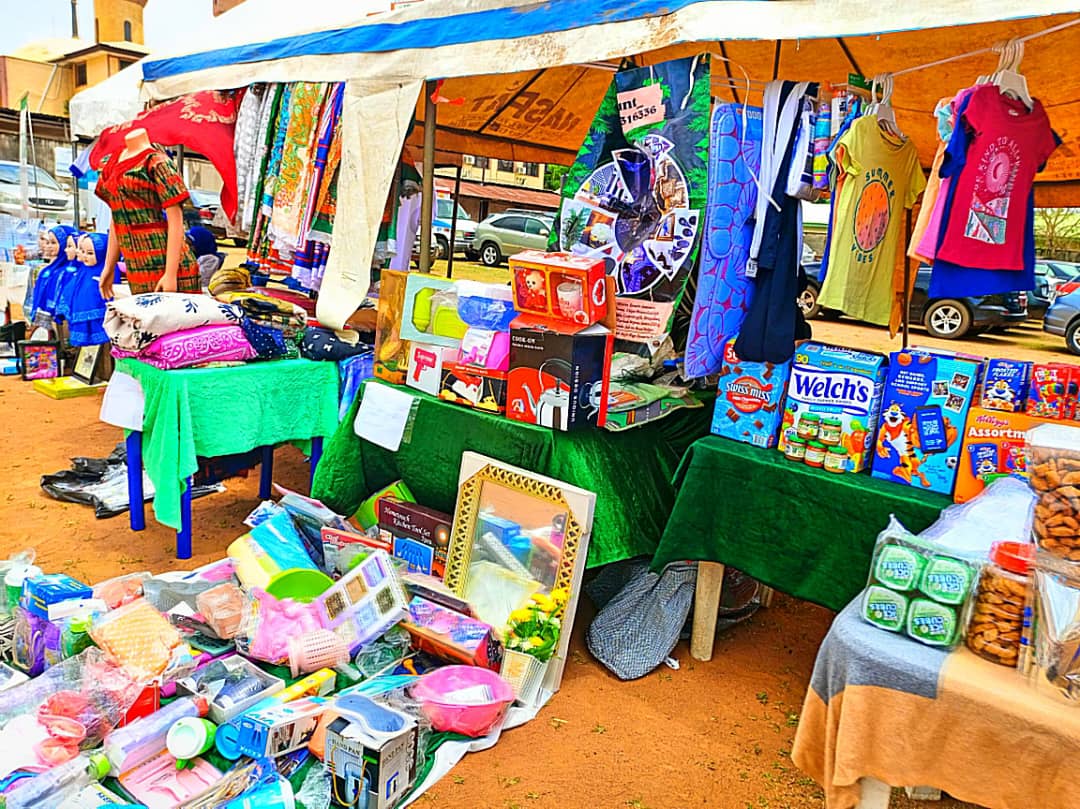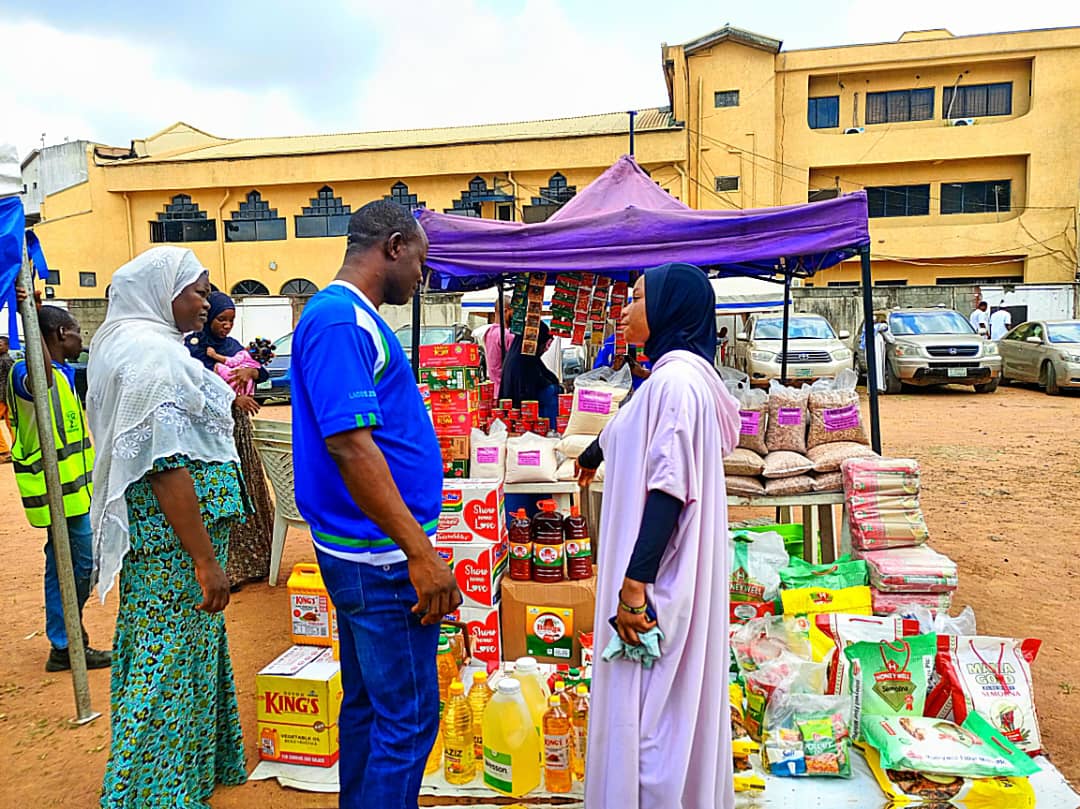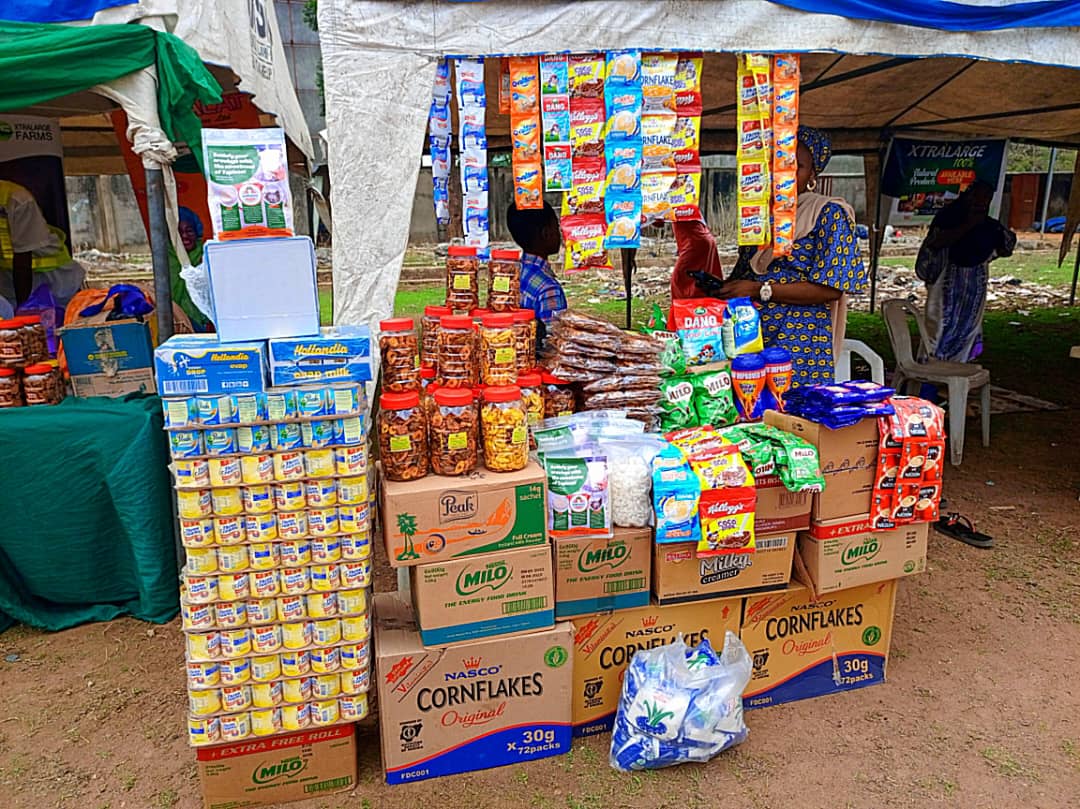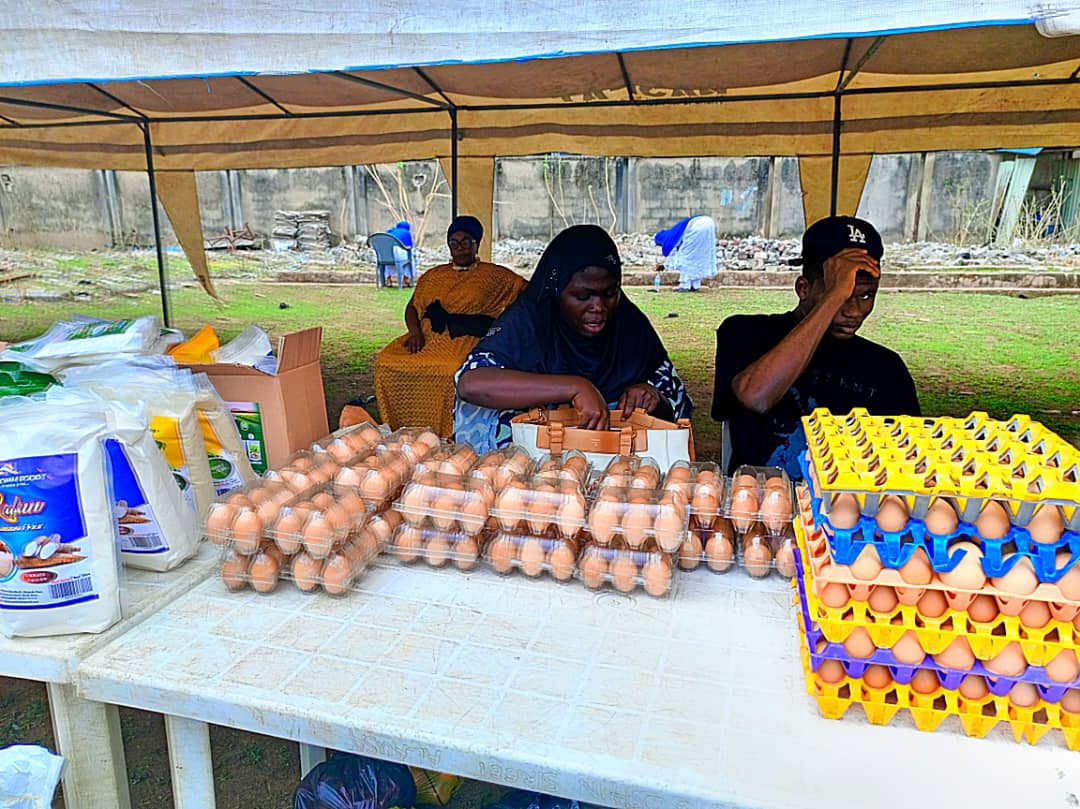 The National Economic Empowerment Secretary, Alhaja Faoziyah Adegeye corroborated the Chairperson's view and added that, the significance of the Nasfat Ramadan Market, being a maiden edition, it's to create networking mechanism among the Muslim business men and women which is to help to elevate their businesses.
"Coming to Nasfat is not for worshipping and spiritual upliftment alone but also the focus of the society is how to help in the empowerment and livelihood of members because they also need money to take care of their responsibilities as well as to contribute meaningfully to the cause of Allah SWT ".
In exclusive interviews with most of the vendors, they expressed their satisfaction about the Programme especially being an avenue for Muslim entrepreneurs to come together, network and sell their wares in affordable prices to participants.
"It's really an act I'm fulfilled about as participants were seen rejoicing for being able to get food stuffs etc in lesser and considerable prices at the Nasfat Ramadan Market compare to what is obtainable at outside markets." Said Hajia Saidat Arewa.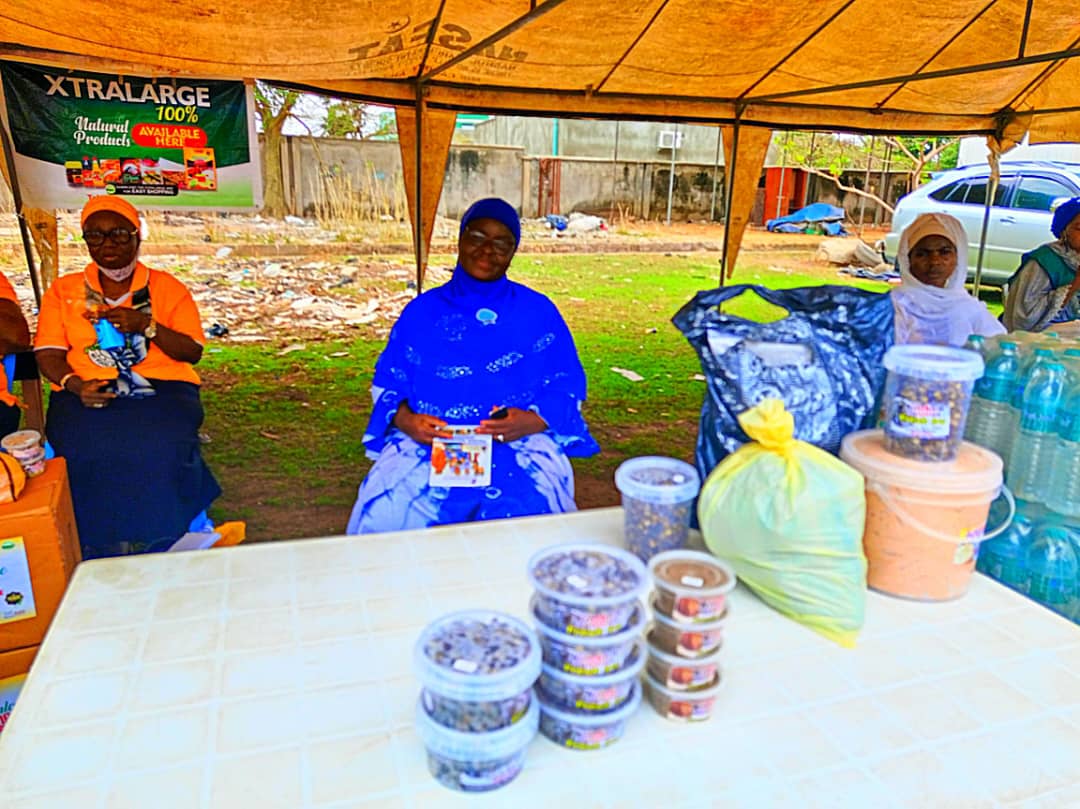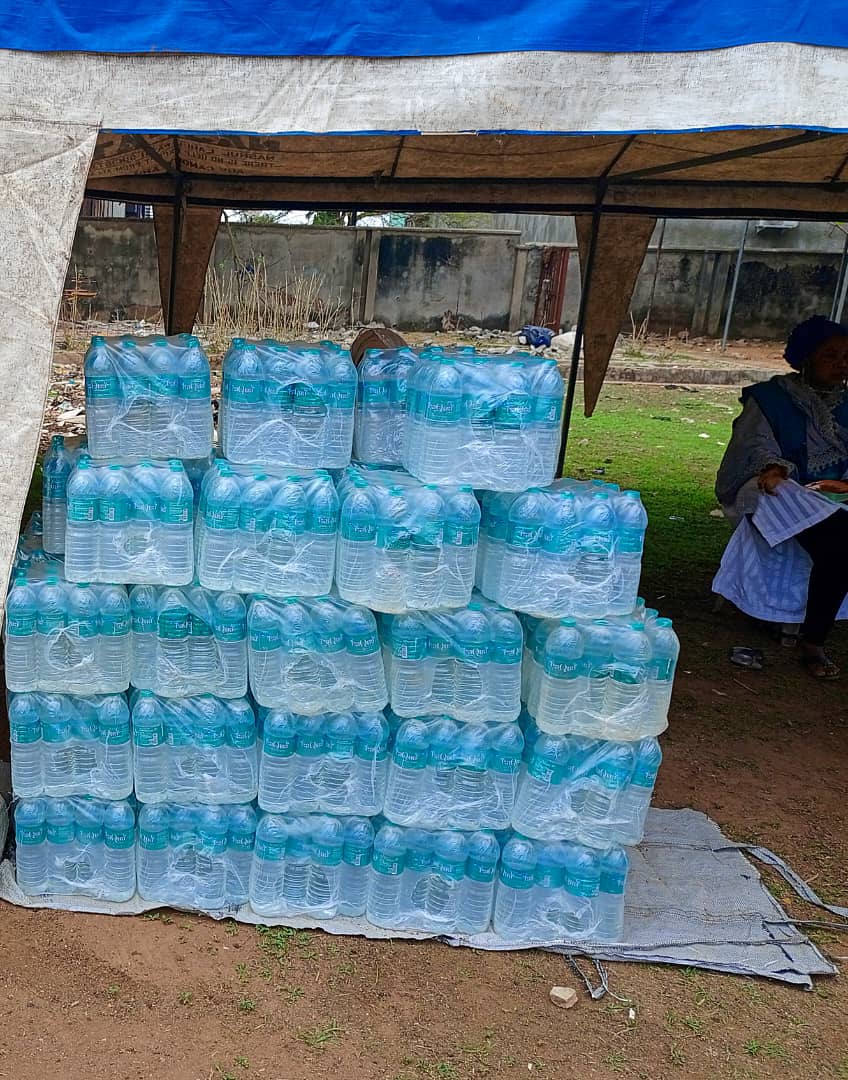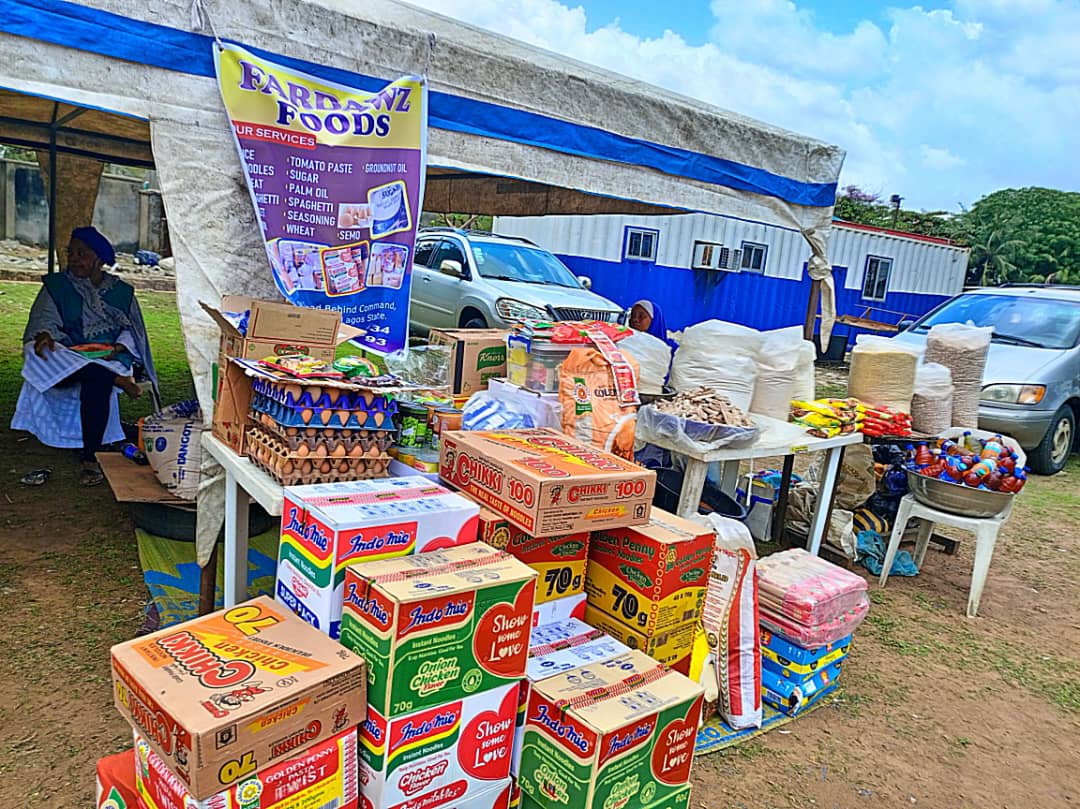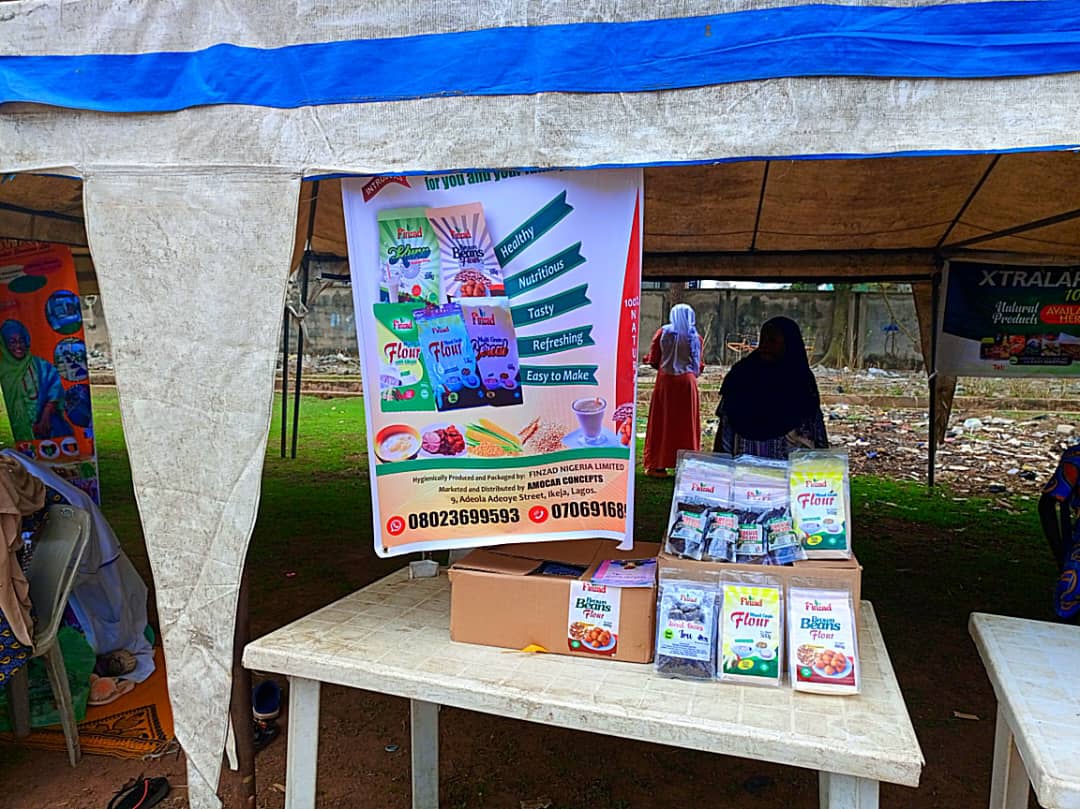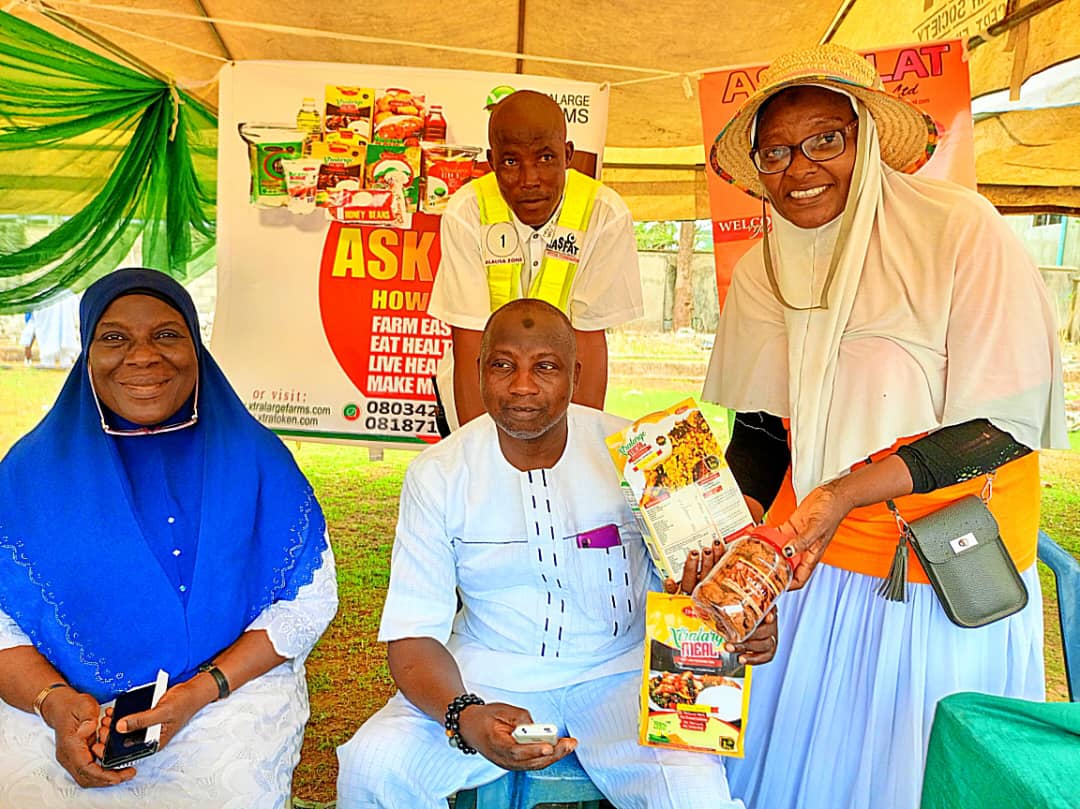 Among other brand name today at the trade fair were Extra Large farm, Ameriikan farms, Halal frozen foods, Stiches & Sames by rays( textiles), TAFSAN INV. Ltd, Knaps Stores(perfumes & fragrances), Dom farms(catering, confectioneries), Farhidaos stores, Turn Tiles(gift items packaging) to mention but a few.
Alhaja Tawakalt AbdulRahman Raji, one of the members of the committee added that food stuffs items like yam flour unmixed, both grounded and ungrounded ones are available in bags, ½ , ¼ and ⅓ packs depending on the budget of buyers and at very affordable prices. The essence of this is to make Ramadan comfortable for Muslim faithfuls to observe without cutting their pockets.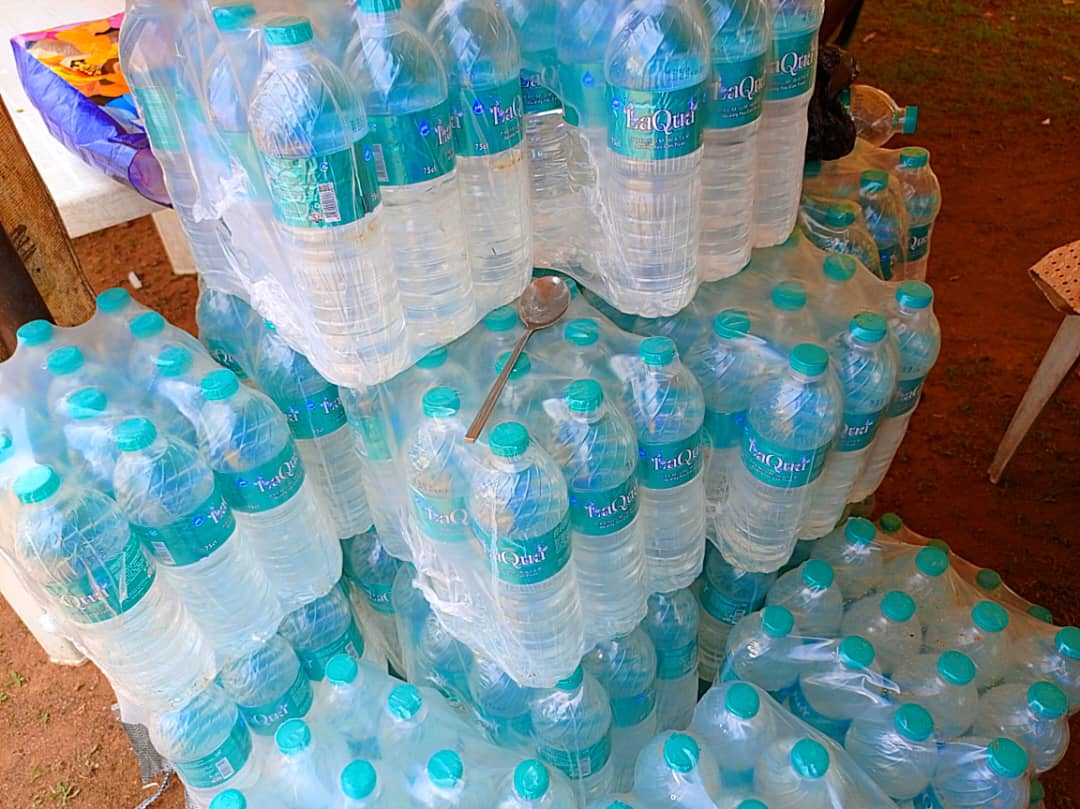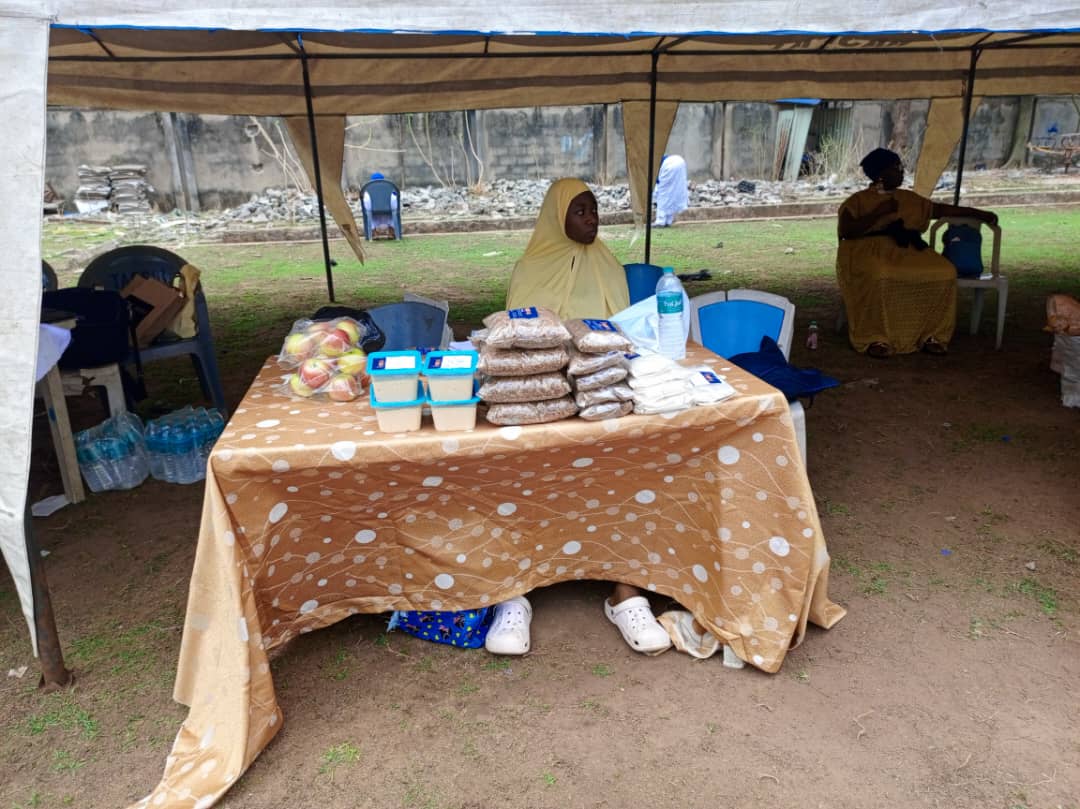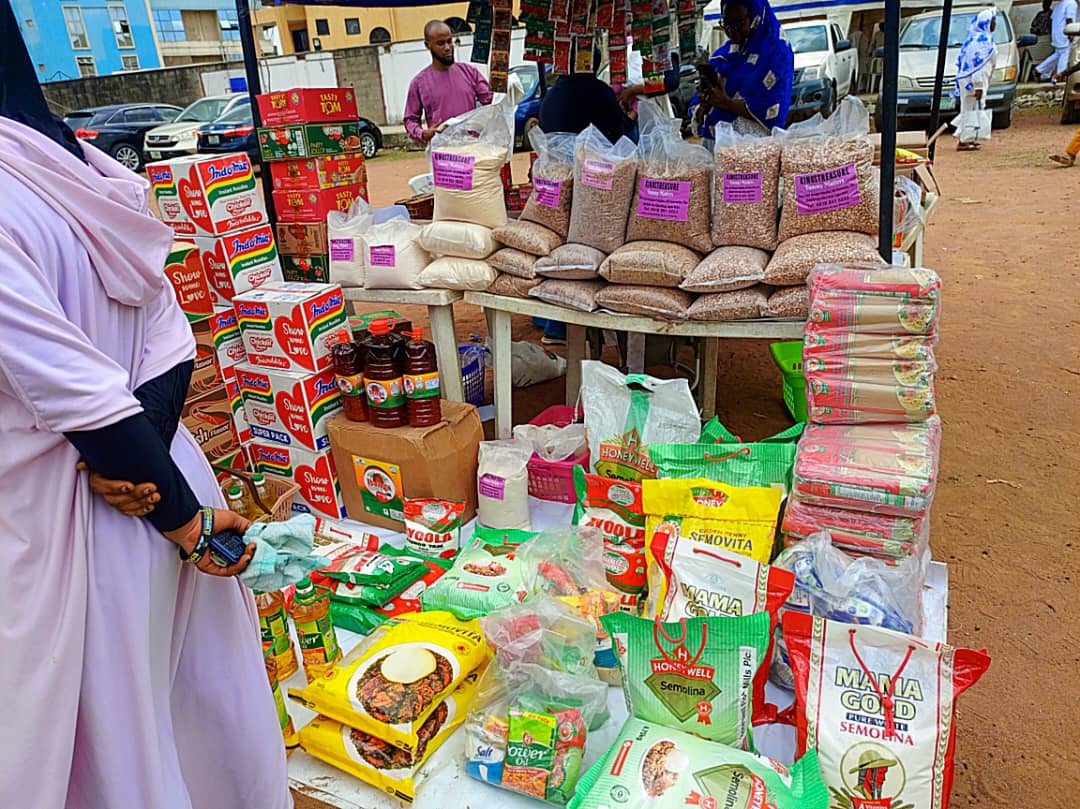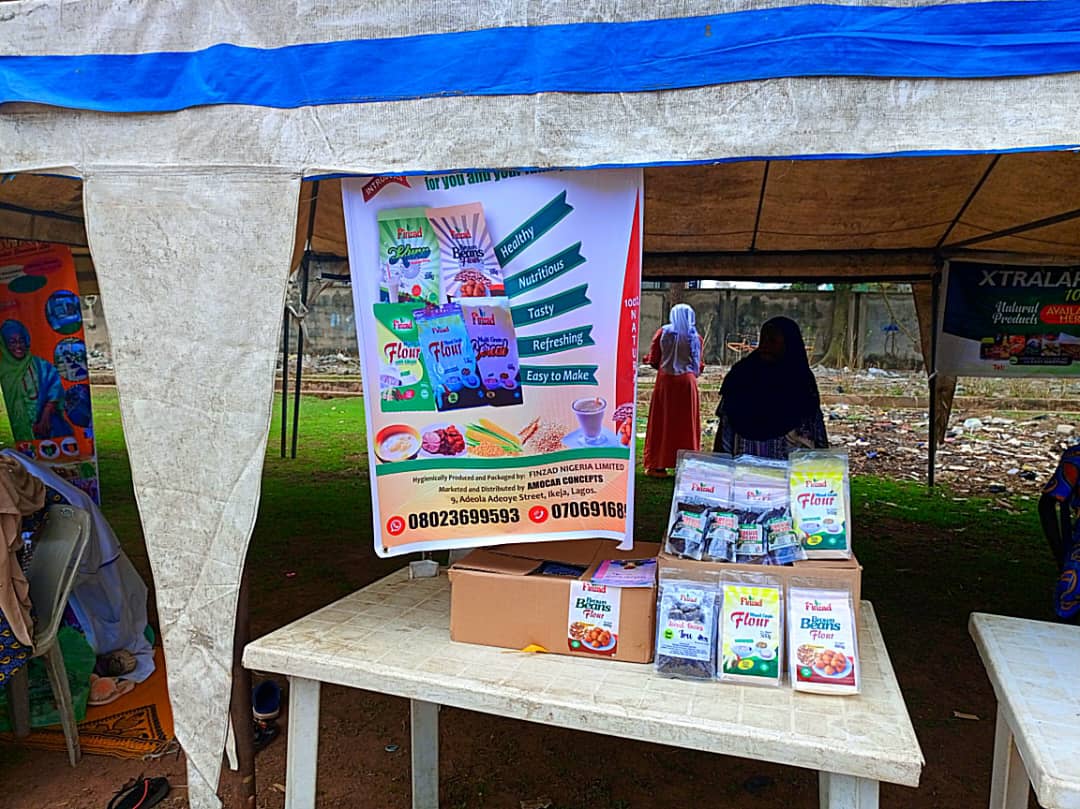 The Programme is opened to all Muslims irrespective of sect or group and it continues next week Sunday 19th at the same venue while the Saturday 25th March activity shall come up at Nasfat Islamic Center, the venue for this year's Ramadan Public lecture.