NASFAT honours FUO Vice Chancellors
Fausiat Salako-Sanni                          March 19, 2023
Encomiums, accolades were showered upon the duo of Prof. Amidu Olalekan Sanni and Prof. Ramota Olayinka Karim on Sunday 19th March 2023 at the Providence Hotel, Ikeja at a luncheon organised by Nasrul-Lahi-L-Fatih society in recognition of the immediate past VC and welcoming the newly appointed VC of Fountain University Osogbo as worthy ambassadors of Islam, the event was ushered in with supplications as offered by the Deputy Chief Missioner of the society, Imam Abdullateef Bello at the event.
The recognition of service of stewardship according to Nasfat President, Mr. Niyi Yusuf was to acknowledge the numerous efforts of Prof. Sanni and honour him as his tenure elasped.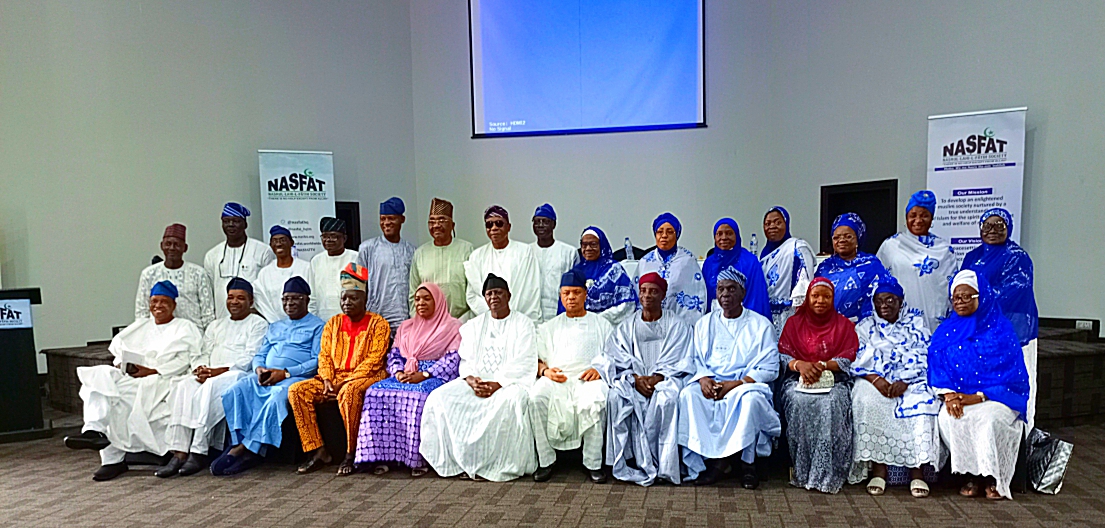 "The reward of good is nothing but good and One good turn they say deserves another. More importantly the reward of service (s) rendered towards benefitting humanity are not left unrecognized. Hence, the reason behind today's event."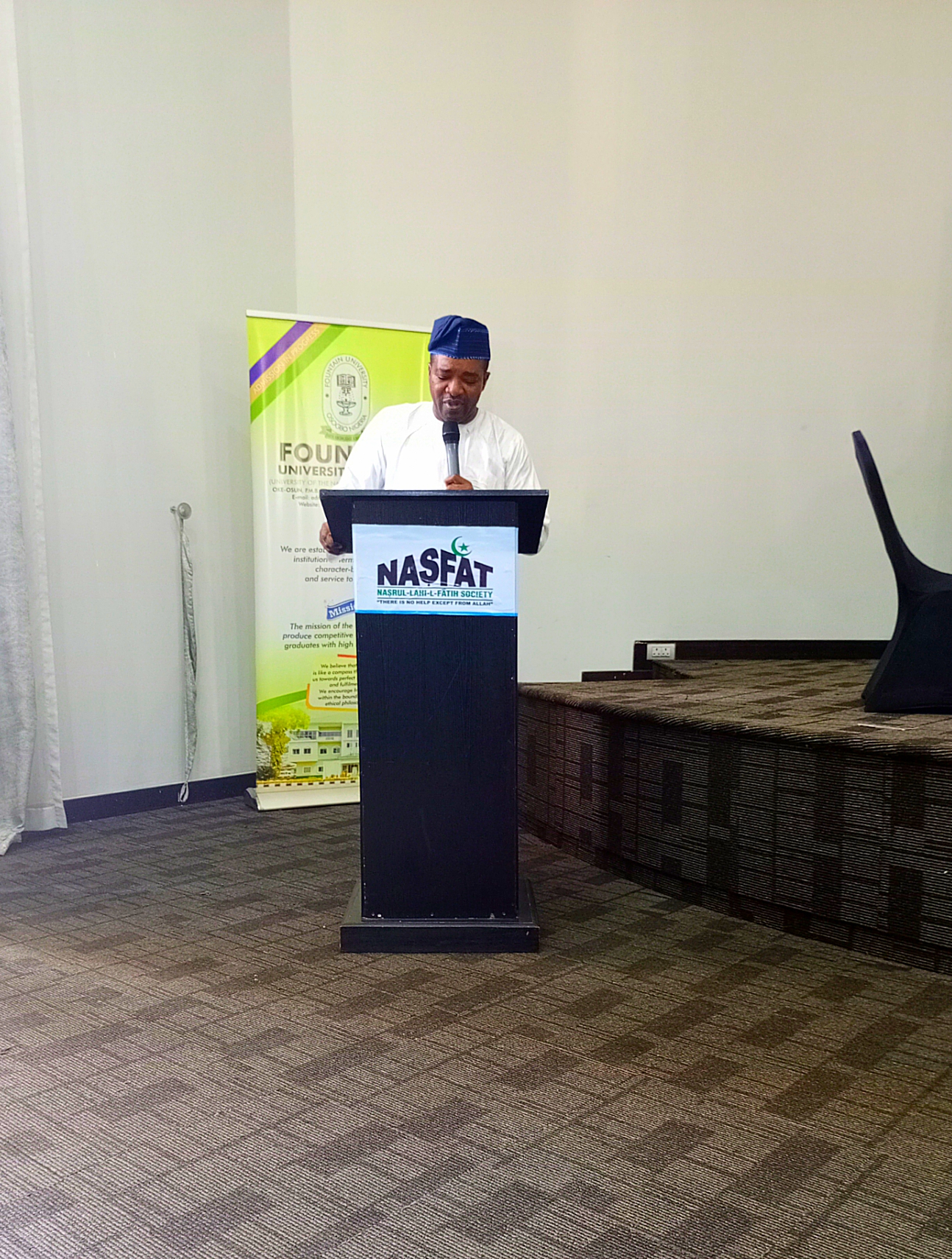 Mr. Niyi Yusuf added that, Fountain University Osogbo, FUO recorded enormous achievements during the Prof. Sanni led administration among which are physical developments, infrastructures in the school, which have made it possible to have fully utilised the North campus while looking up to the South campus to be opened in due course among others. He appreciated the former Vice Chancellor of Fountain University Osogbo, Prof. Amidu Olalekan Sanni for all his commitments, dedication and landmark achievements during his tenure while he also welcomed the newly appointed Vice Chancellor, who according to him, is coming in at a time such transition is coming on board.
The new VC, Prof. Ramota Olayinka Karim happens to be the first female Muslim to be in such capacity in the school and also the first female Muslim Vice Chancellor to be appointed in Nigeria.
"To those who have spent their time, talent, treasures and other resources to contribute in the success journey of Fountain University's realisation to its present status, you are duly acknowledged and appreciated." Said Yusuf. He prayed Allah SWT reward all their efforts in manifold.
Earlier at a meeting between the National Executive Council and Board of Trustees of the society, it was deliberated on how well to position the society for onward successes and Fountain University Osogbo being one of the projects of the society also was among the concern of the stakeholders on making it soar higher among its counterparts.
In his address, Prof. Amidu Olalekan Sanni thanked Nasfat society, Stakeholders, Board of Trustees of the school, members of the school management for their support, "all these were achieved because you supported this cause, so, I urge you all to grant and continue to support my successor, Prof. Ramota Olayinka Karim with same support so that she can achieve even more for FUO and Islam."
According to Prof. Sanni more awareness needs to be made about Fountain University within Nasfat communities for wider acceptance.
The appointment of the new VC FUO commenced on March 1st, 2023 and it's expected to run for four years.
Goodwill messages were given by notable dignitaries from all works of life present at the event, among these were the Chairman Board of Trustees of Nasfat, Alh. Wale Olasupo, Chairman Governing Council FUO, Dr. Awa Ibrahim, Chairman BOT FUO, Alh. Yinka Adeola, Chairman Nasfat National Council of Elders, Alh. Olalekan Saliu, Chairman Parents Forum FUO, Alh. Tijani Nasir, National Women Affairs Management Secretary, Alhaja Suwebah Bola Kupolati to mention but a few.
The newly appointed VC, Prof. Kareem expressed her gratitude to all stakeholders while she promised to fly the flag of FUO higher from where her predecessor hung it. She however sought their support to achieve this.
In her words, " I will not disappoint you by the grace of Allah SWT. The women of Al-Janah, I will not disappoint you In Sha'a Allah, but your strong supports are needed to make this work." Said Prof. Kareem.
High point of the event was the presentation of gifts to the two VCs and prayers offered for both Prof. Karim and Prof. Sanni including smooth transition and good governance in the country as a whole, the exercise co-ordinated by the Chief Missioner of the society, Imam Morufu AbdulAzeez Onike.
Other stakeholders at the event were NEC members, past Women Affairs  Management Secretaries, women of Al-Janah, National Youth wing Executives, FUPAC, friends, family, well wishers among others.