NASFAT hosts Ramadan Iftar with the media
April 17, 2023
Fausiat Salako-Sanni
Efforts are on-going to migrate KIIN RADIO( Lasilkiin Communications Limited) from online on the conventional terrestrial platform which will accord it its own frequency for an all encompassing coverage. This was made known at the annual Nasfat Iftar with dignitaries (Media) held on Sunday 16th April, 2023 at LTV/Radio Lagos hall in Ikeja, Lagos.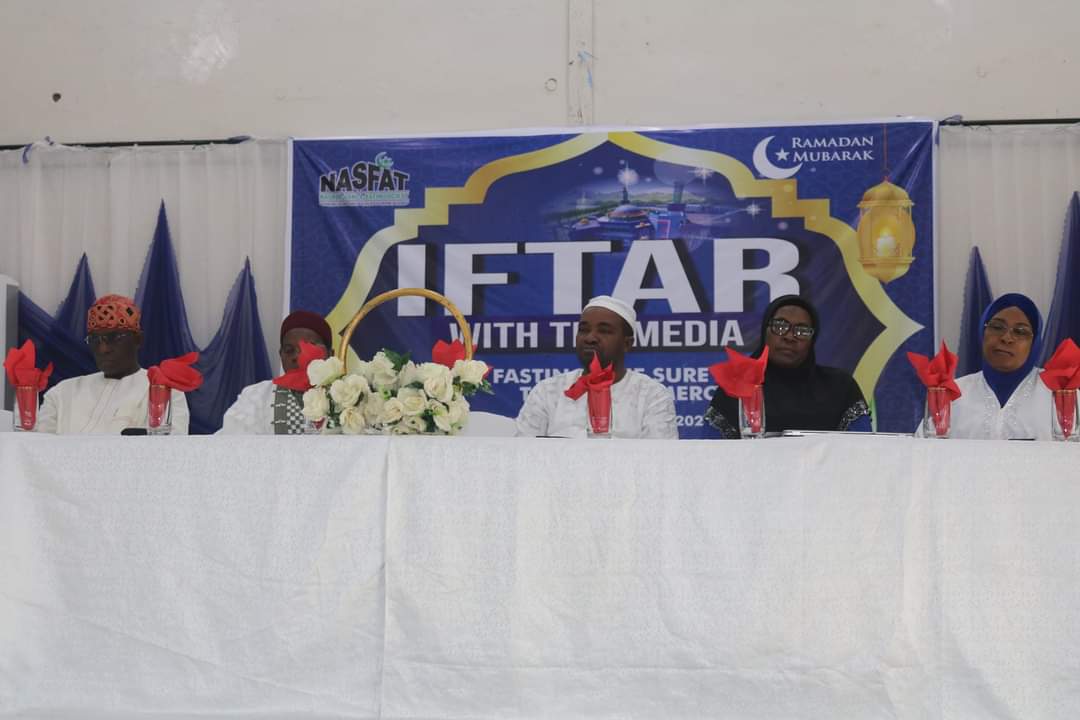 The Chairman Board of Directors for Lasilkiin Communications Limited Alh. Isiaq Ajibola represented by the general manager of KIIN RADIO, Mr. Morufdeen Bello also disclosed that the media coy was formed by the Nasfat National Executive Council to be the mouthpiece of the association, to also bring to light what Islam is to the public. In as much as that Lasilkiin is established by Nasfat doesn't make it only for Nasfat rather it's a media paltform for the Ummah and Islamic organisations in Nigeria and globally. Said the GM.
According to him, KIIN MEDIA which is the channel brand name while Lasilkiin Communications Limited is the coy name, is on the process of securing a Terrestrial license to complement its on-line digital efforts in order to make it more accessible to all and sundry on the conventional terrestrial platform which will accord it its own frequency. Hence, implored all stakeholders to key into it with their support, patronage, professional advice among the rest.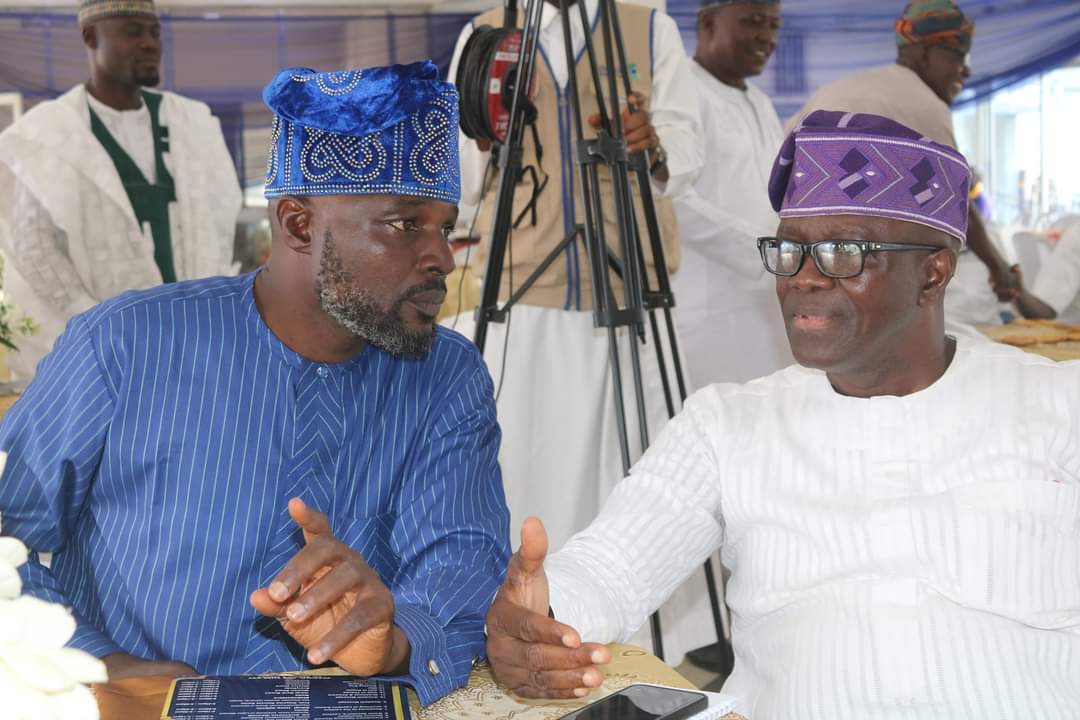 The media outfit can be accessed on Instagram, Twitter, Facebook, YouTube and Website through Kiinmediang and www.lasilkiin.com.
"The station as we speak runs the Sahur and Iftar Ramadan show which has attracted global audience, not less than 50 callers as participants and not less than 23 winners had won and redeemed their the Cash and clothing gifts on the flagship programme of the station titled BAYTUL-ILM (Home of knowledge) ILE IMO. The link to join the radio station is radiokiin.mixlr.com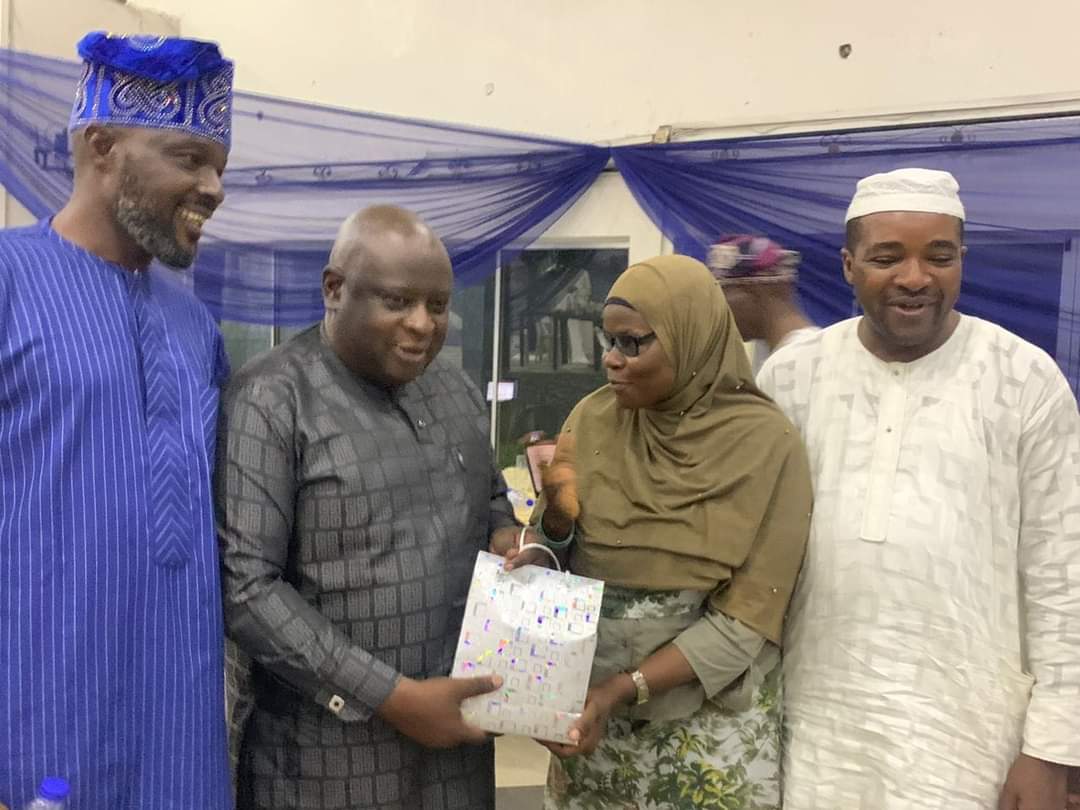 Earlier in his opening speech, the Nasfat President, Mr. Niyi Yusuf went down on memory lane on the historical background of the society, Nasfat that was formed in 1995 as a prayer group and also a platform for members to interact with Missioners on understanding and uplifting their faith in line with Mission and Vision of the Society.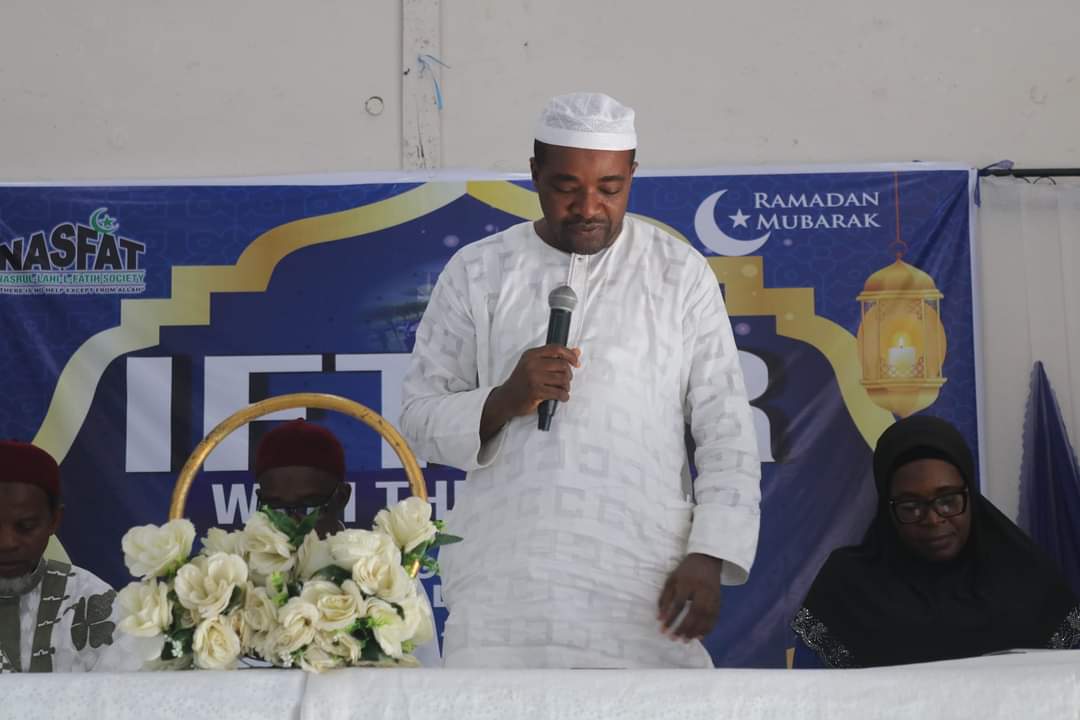 "The mission of Nasfat is to develop an enlightened Muslim society, nurtured by true understanding of Islam for spiritual upliftment and welfare of Mankind. And to this end the focus has been on enlightening and developing the larger society based on the DEEN and knowledge of Islam. Not only on spiritual upliftment but also on the well being of Mankind."
In actualising this Mission, the Society has established eight independent agencies namely TAFSAN Investment Limited (TIN), TAFSAN Travels & Tours, Nasfat Agency for Zakat & Sadaqah (NAZAS), Nasfat Relief Initiative (NRI), HAVEK Leadership Academy, Fountain University (FUO), Lasilkiin Communications Limited (KIIN MEDIA) and Nasfat Legal Aid Council (NASLAC).
"Through these agencies the society has been able to do a lot for humanity irrespective of race or colour, faith, tribe, status." said Mr. Yusuf.
In the last four years the Society has focused on four things under a policy tagged HELD, that's Health, Education, Livelihood and Dawah through various programmes put together by the aforementioned agencies.
"Nasfat is a faith-based, pace-setting society that's dynamic, that's breaking barriers and that's doing new things. I pray that Allah SWT accept all the efforts Nasfat is making as acts of Ibadah."
In his lecture topic titled "Search for religious harmony, peace and development: the role of Islamic societies," at the occasion, the resident Imam, University of Lagos Mosque, Dr. Mustapha Ibrahim analysed it was essential to note that any nation or community is definitely based on a delicate network of human relationships which automatically becomes disorganised or chaotic under the slightest provocation.
Hence, he advised Muslims not to join forces in destroying what's good on earth rather they should always be mindful of the fact that, "Muslims are the best if Mankind, so they should as a matter of MUST enjoin what is good and forbid what is bad as the religion we practice, Al-Islam teaches us ."
High point of the annual Iftar with media was the interaction session which opened the floor for questions and answers between the media and the society. About twenty-five(25) media house owners, directors and general managers from NTA, Radio Nigeria, LTV/Radio Lagos, Raypower, The Nation newspaper, Guardian, Vanguard etc were in attendance including Mr. Babajide Kolade Otitoju of TVC, Alh. Gbadeyanka of MITV, Mr. Tunde Akanni of(Journalism dept.) LASU and some on-line media practitioners.
Other dignitaries at the event were the Chief Missioner of Nasfat, Imam Morufu AbdulAzeez Onike, Vice Chancellor, Fountain University Osogbo, Prof. Ramota Olayinka Karim, National Women Affairs Management Committee Secretary, Alhaja Suwebah Bola Kupolati, Nasfat Ramadan Central Working Committee Chairman, Engr. Kamar Olawuyi, the chairman Nasfat building Committee, Mission Board, Women of Al-Janah, PRC committee among others.