Insects invasion story at Holy Mosque: a recycled social media repost.
April 18, 2023
By Usman Busari
A repost of the video showing insects invading a place of worship in Saudi Arabia has resurfaced online.
In the many variants of the video, a swamp of insects that looked like cockroaches, crickets or locust were seeing perching on worshippers at a mosque in Mecca, Saudi Arabia.
According to the amature video, the incident occurred during the week in Mecca after a heavy downpour which lasted for many hours in the city.
Erroneously, the caption further stated that the occurrence was at the tomb of the holy prophet Muhammed ( PBUH) widely known to be buried in the holy mosque in Medina, a distance of about 450km to Mecca.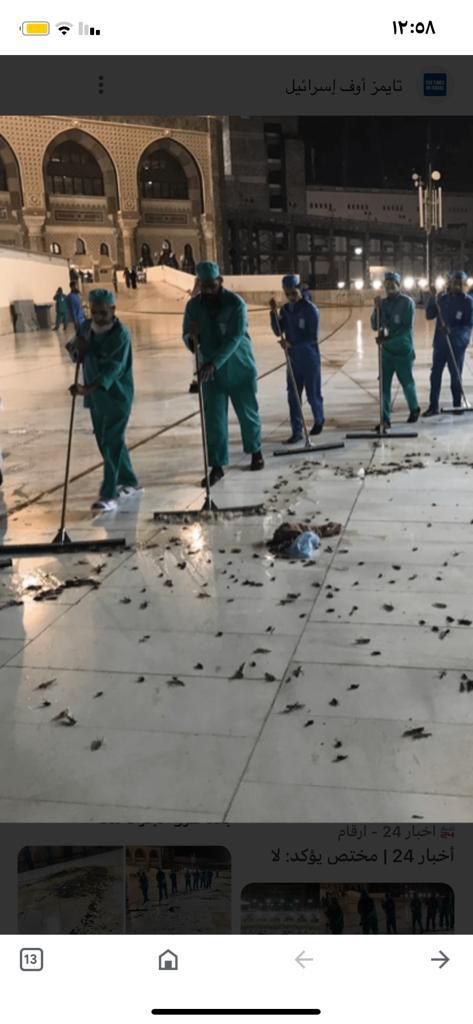 According to the investigation of the story by Kiin Media, the video was a repost of a related occurrence first published in "Times of Isreal " in 2019. The ecological incidence was exergerated by the newspaper headline when it reported " Mecca grand Mosque plagued by swamps of Locusts" abd attributed the occurrence to an ugly occurrence by innuendos. According to the newspaper ,authorities in Saudi Arabia had to dispatched cleaning crews to eradicate insects for the safety and comfort of guests of God' s house.
Similarly, in its repost of same story in the CBS online 12/10/22, " Plagues of tens of thousands of locusts descends on Mecca Islam's Sacred City" the newspaper reported. The newspaper this time around attributed the occurrence to 2022 taking a toll from the 2019 publications. Since then, many non-muslims have posted the story online as if it occurred on same day it was posted.
Reacting to the reports, a few Muslims have counter the veracity of the story outrightly.
According to a commentator online " every religion authenticity criteria is its book and not people or events. It is a natural phenomenon of the hot weather in Saudi Arabia at the time".
Maujid Rilwan on his part wrote" the tomb or mazaar of prohet Muhammad(PBUH) is in Medina Munawara and not in Mecca as reported in the video. It has happened before, and it was fumigated by spraying aerosol and it is a natural phenomenon of cockroaches coming out during or before rain".
Commenting further on the publication, Ziaulla Khen, wrote "Suddenly trolls have come alive with their own assumptions of their faiths – have some tolerance peeps,it is a natural phenomenon and nothing to do with dirtiness".
In Nigeria, a few non-muslims have mischievously circulated the video online expecting an exaggerated interest on the matter.