SUPPORT HUMANITY, SUPPORT ISLAM BY SUPPORTING NAṢFAT
April 30, 2023                                        Abdul-Ganiyy Raji
NAṢFAT is not a society owned by an individual. It's owned by Allah. Allah owns NAṢFAT, and that is why it has triumphed over the many life-threatening challenges that it has faced in the past. Supporting NAṢFAT or any of its programmes is a true demonstration of support for Allah. Being a member of NAṢFAT is being a member of a society that cares about the unity, progress, education and empowerment of the Ummah. Being a member of NAṢFAT is being a member of a society that aims at safeguarding the pristine image of Islam.
A society like NAṢFAT is the reason why some non-Muslims believe that Islam is truly a peaceful religion and a religion that promotes interfaith and intra-faith harmony.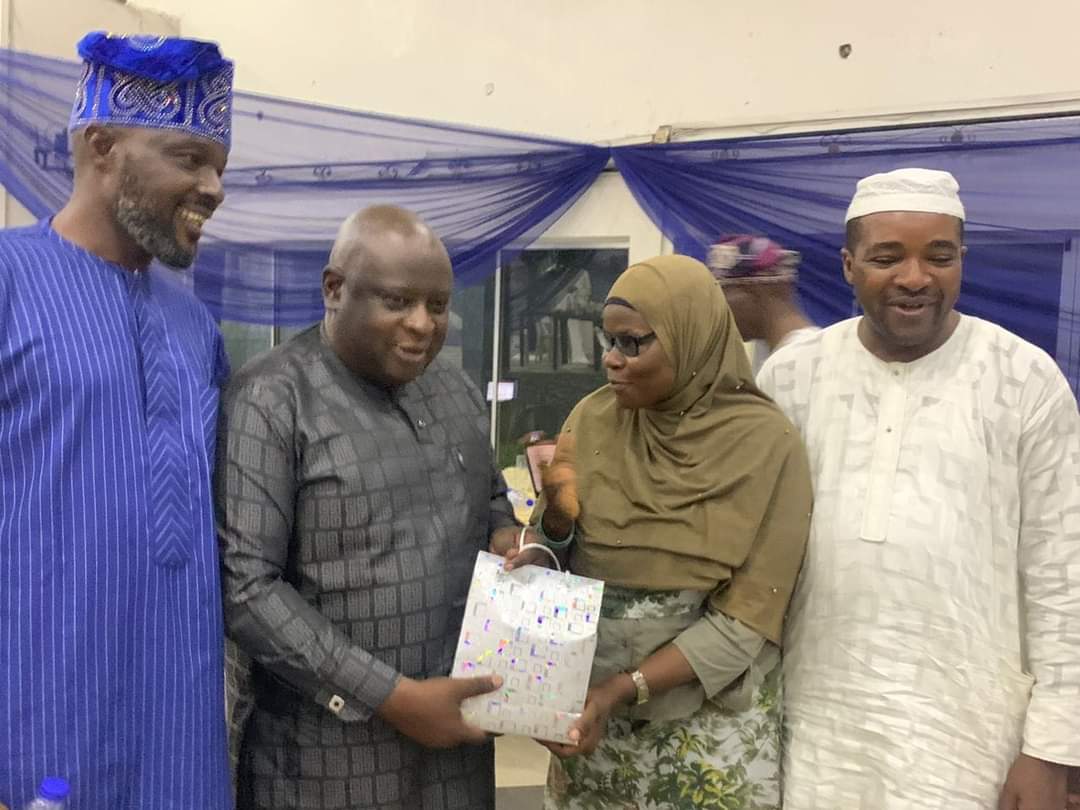 NAṢFAT is focused on adding value to humanity. It is not out to attack any ideology or group. It is a peace-loving and peace-building society. This society has a lot to offer humanity.
We have to support NAṢFAT for the sake of Allah. We have to support NAṢFAT for the sake of the visible impact that this society is making in our society and our world.
NAṢFAT is a tree that we all need to water, nurture and protect. NAṢFAT is Allah's camel which must not and cannot be killed.
Irrespective of the position you occupy in NAṢFAT, please lend a hand and lend a voice. Are you a Missioner, an executive member, an elder, a youth, a member of the Board of Trustees or just an ordinary member of the Society? Make sure you are adding value to this society. Make a contribution and make an impact.
Look around you. How many Muslim societies do you see that are adding value to humanity and uniting the Ummah as much as this society is doing? This is an important reason why you must join hands to uplift this society.
You may not be able to attend or support all the programmes of the Society. However, make sure you are doing the little that you can to keep this society going. NAṢFAT belongs to all of us and we all owe a debt of commitment and support to this society.
Support NAṢFAT for the sake of Allah and for the sake of posterity. Be a member of NAṢFAT for the sake of Allah not because you expect perfection in everything that the society does, or because of another member. Support NAṢFAT for the sake of Allah.
The strength of the Ummah in this nation and around the world lies in our coming together to support societies that are preserving the good image of Islam such as NAṢFAT.
This worthy clarion call, inspiring piece of advice that is certain of earning us the favours of Allah in this world and the Hereafter is written and sent in to KIIN MEDIA by the National Da'wah Officer/Mission Board Secretary, Imam Abdul-Ganiyy Raji for the consumption of the general public.
May Allah SWT accept this effort as a meritorious act of Ibadah with abundant rewards in both worlds for him and all of us that are going to be gingered by this message to support humanity, Islam through supporting Nasrul-Lahi-L-Fatih Society, NASFAT.