HAJJ: A SPIRITUAL JOURNEY NOT TOURISM – NAṢFAT NDO, ABDUL-GANIYY RAJI
May 26, 2023
The beautiful season of Hajj is here again. Intending pilgrims have begun to move to the holy city of Makkah in their numbers. Hajj is such an awesome experience. It's an experience like no other. Peace, tranquility, forgiveness and mercy descend upon the pilgrims. Hajj reminds us of the Last Day. The moment you step foot in Makkah, you realise immediately that you are in a special place. The aura that goes with Hajj is so remarkable and so unique that you will feel the urge to perform Hajj every year. Those who have performed Hajj will tell you this is true. It's not an overstatement to say that there is no act of worship that has a lasting and telling effect as much as Hajj does. Just look at it, all pilgrims gathering in one place, calling upon One God and chanting Labbayka Llahumma labbayka together. It is just an exceptional feeling.
Hajj is a divine call to worship. It is a moment for spiritual rebirth. It is a moment for repentance and confession, a moment for sincere devotion to Allah, a moment for reflection on past life with a commitment to deepening our relationship with Allah. It's a life-changing experience.
Now that the airlifting of intending pilgrims has started in Nigeria and different parts of the world, it is important that intending pilgrims are reminded that Hajj is not a carnival or a form of tourism. It's not a time for relaxation. It is indeed a time for serious worship. Intending pilgrims need to keep to the rules of Hajj, know the practices that can invalidate or vitiate their Hajj and avoid such practices.
It would amount to a colossal waste of time, money and energy if a person goes on Hajj, spends his or her money and goes through stress in Makkah, only to come back home without earning any reward from Allah due to his or her involvement in activities or utterances that contravene the rules of Hajj. Fighting fellow pilgrims, insulting them or quarrelling with them should be avoided. All pilgrims should be on their best behaviour throughout the length and breadth of Hajj.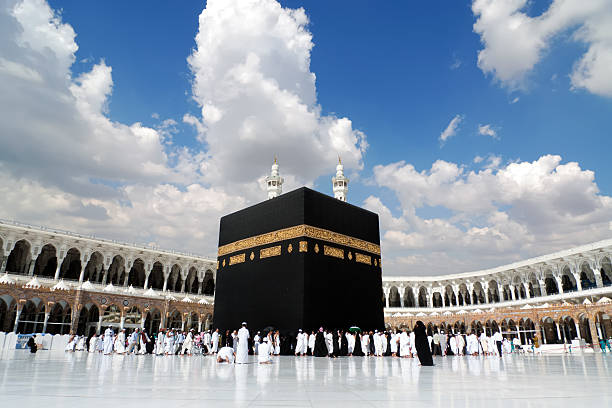 Hajj confers great rewards on pilgrims. Such rewards include total forgiveness of sins. The Prophet (SAW) said: Whoever performs Hajj and avoids indecency in words and deeds, he will return from Hajj without any sin like the day his mother gave birth to him"
The rewards for Hajj also include earning Al-Jannah (Paradise) from this world. The Prophet (SAW) said: "The Hajj that is accepted by Allah is surely going to be rewarded with Paradise"
No one knows the actual extent to which Allah will reward a pilgrim.
How then do you know if your Hajj is accepted by Allah? You have to recognise Hajj as a time for serious worship and not a time for sightseeing. You have to observe your Five Daily Prayers throughout your stay in Makkah. You have to keep to the rules guiding the performance of Hajj. Avoid all the things that are forbidden for pilgrims.
As you prepare for this year's Hajj, take your time to learn the rites of Hajj. Learn how to perform each of the rites. Ask questions from scholars. Put in place all the necessary measures that will not make your dependants suffer or starve when you are in Makkah. Before Leaving, do everything that will allow you to concentrate when you get to Makkah. Hajj requires concentration. Prepare yourself psychologically and mentally for Hajj. Some rites of Hajj are a bit stressful. You should prepare for such rites.
I believe you realise that your involvement in this year's Hajj offers you a great opportunity to become a more beloved servant of Allah and earn multiple rewards from Him. I congratulate you and hope that you will not let this opportunity slide by.
We wish every intending pilgrim a spiritually rewarding Hajj experience.
May Allah accept our Hajj and all our acts of worship.
Abdul-Ganiyy Raji, NAṢFAT National Da'wah Officer/NMB Secretary writes in from Lagos, Nigeria.